Disclosure: This post was sponsored by the DIYZ app®. All opinions of apps and companies that help me complete DIY projects are my own. #DIYZ #GetWise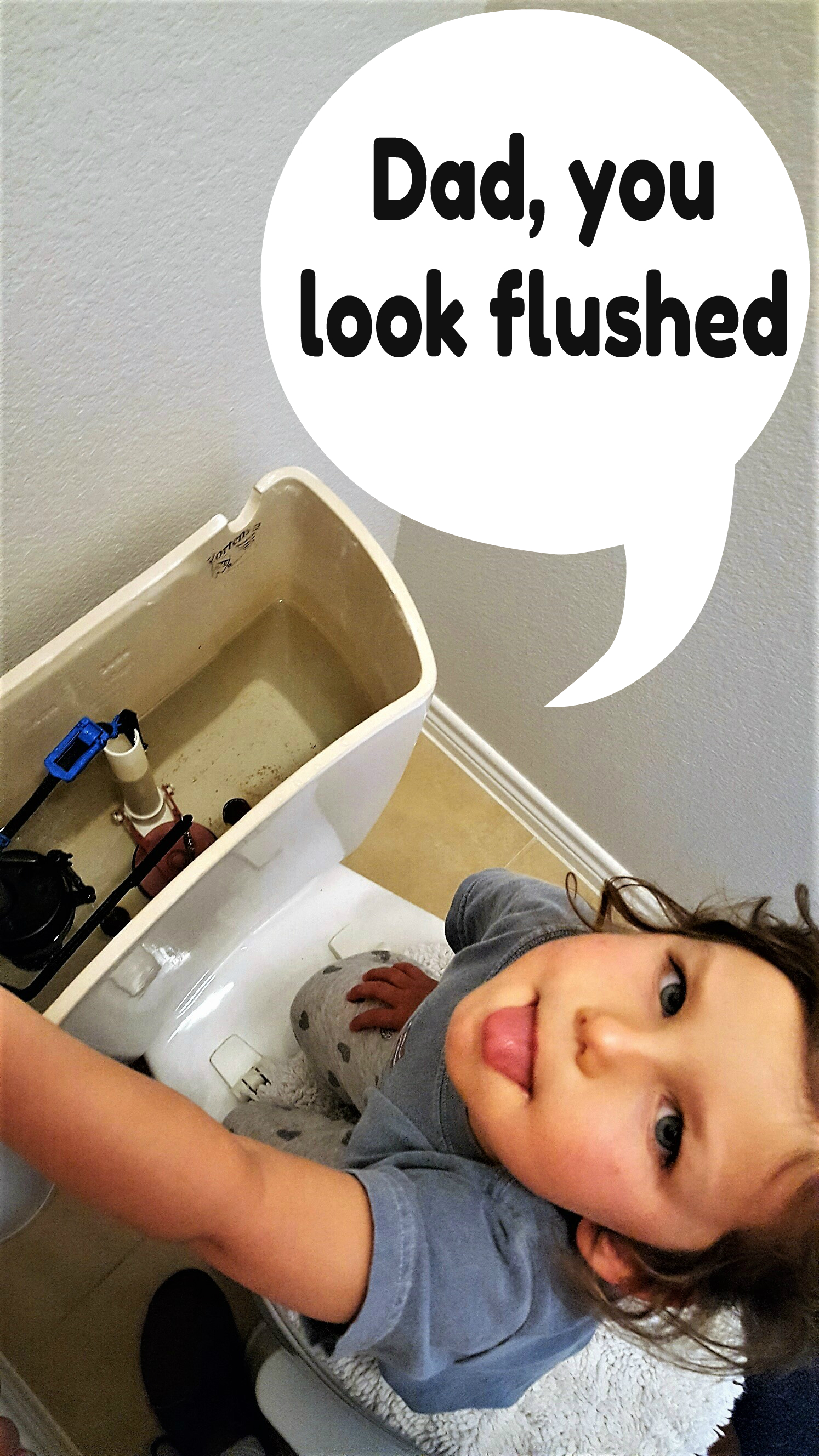 Do you enjoy taking on DIY projects around the home, or does the thought make you cringe? I'm somewhere in between. I'll get excited at the thought of tackling a project, but when it comes time to get the ball rolling, I'm never confident about what all I need. Even if that project is getting the ball to roll! Luckily, I was introduced to the DIYZ app that features an extensive library of DIY projects that users of all skill levels can take on with confidence.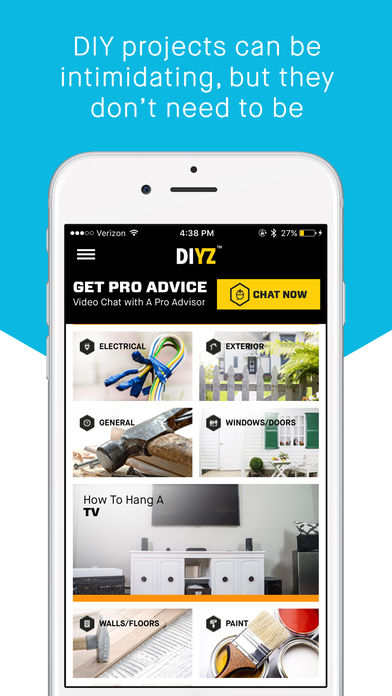 I'll admit, Going Mom is handier with projects around the home than I am, but scrolling through the plethora of DIY projects on the DIYZ app had me ready to prove myself as a handyman. The app provides step-by-step guides with segmented how-to videos, a list of recommended tools and materials needed and even the option to speak with a Pro Advisor via video chat or over the phone. Oh, and it's free to download for iPhone in the Apple App Store and Google Play for Android. For a limited time, even the video-chat is FREE!
I already found a number of projects saved that I wanted to start right away, but there was one looming repair beckoning for my upmost attention. And that, of course, was the toilet flush valve.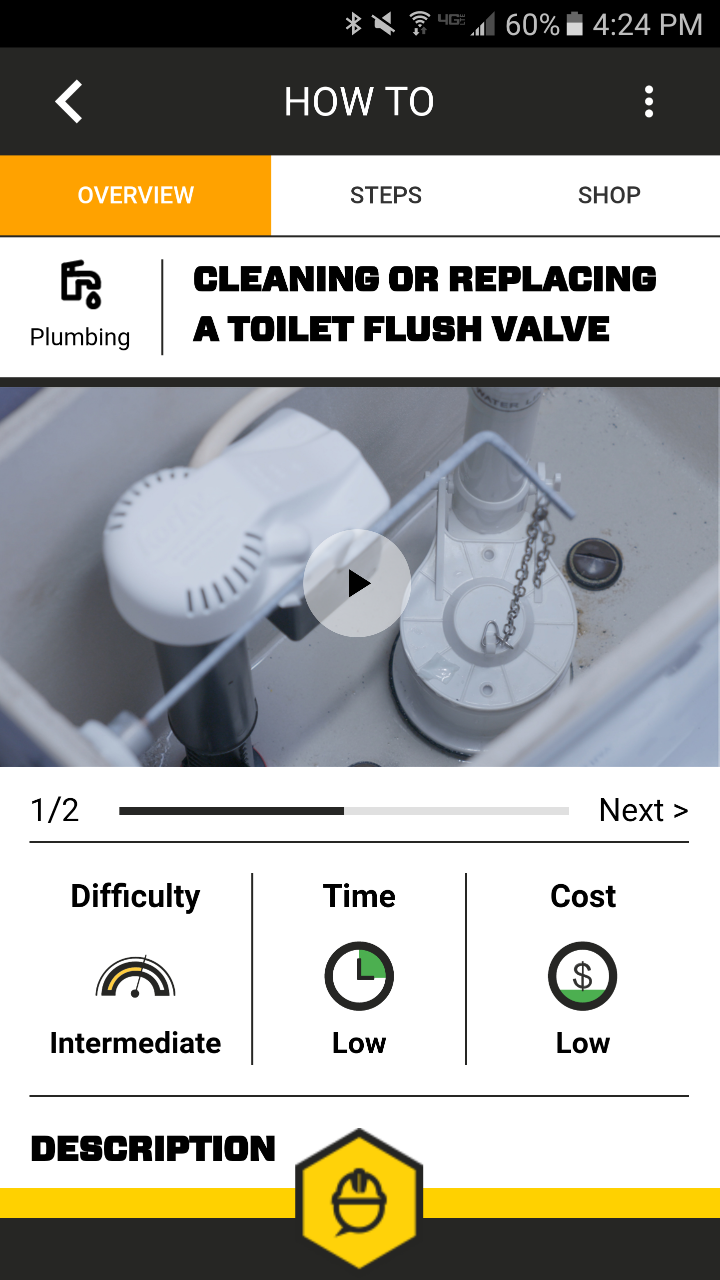 For months, our toilet would constantly run throughout the day as it never completely filled to the level inside the tank. The noise was subtle at first, but, it eventually progressed to the equivalent of fingernails slowly running down a chalkboard. Avery refused to use it since it screeched out in protest when she lifted the lid. We told her he was just a grumpy potty feeling down in the dumps and it was our "duty" to fix him. She's still too young to laugh at my dad jokes and just looked at me like I was full of crap. Kind of how I felt about this guy….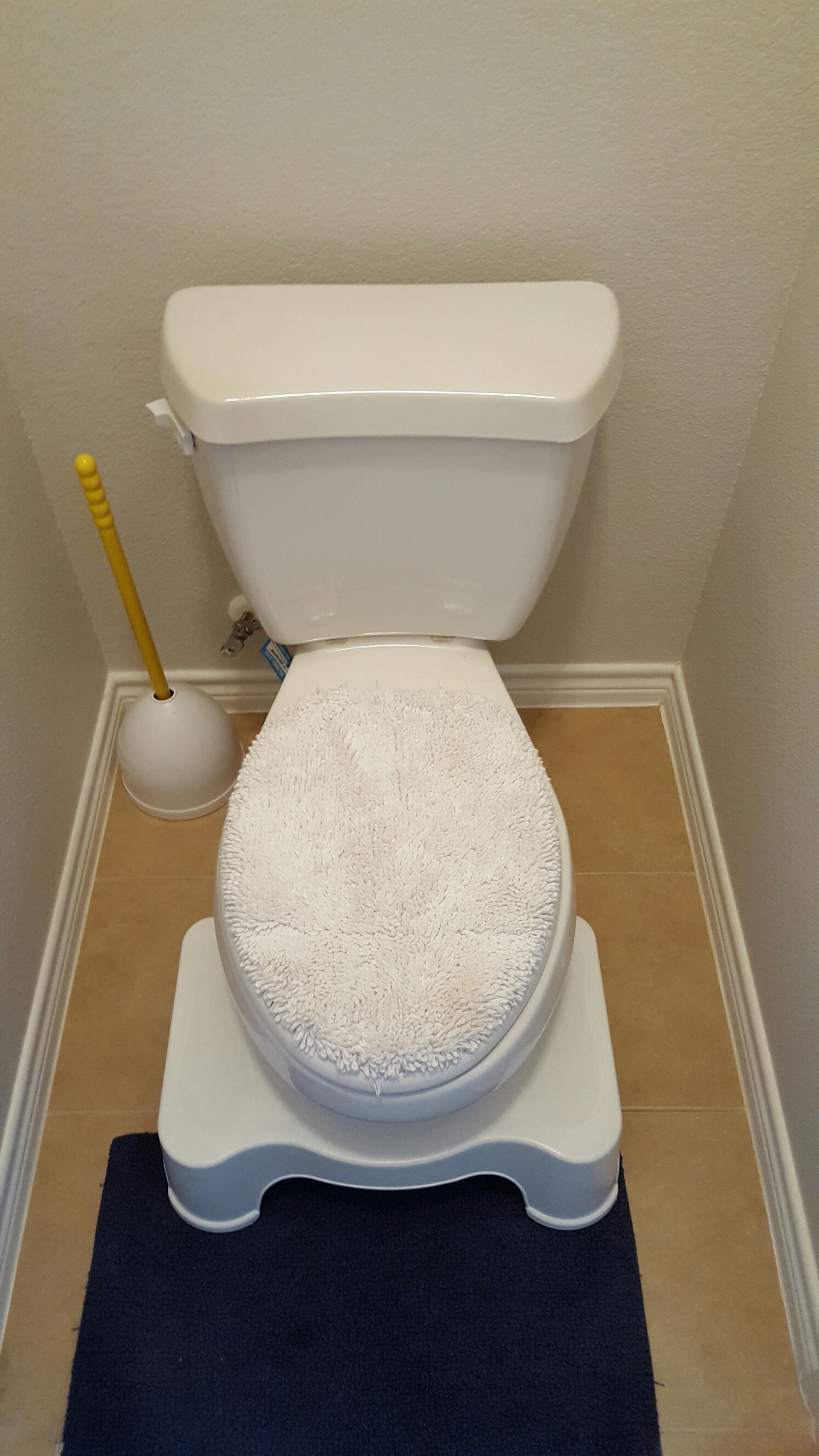 As annoying as it was, not to mention a waste of water, I just never took the time to figure out where to begin with fixing the thing. No worries, the DIYZ app clearly lists the recommended tools and supplies needed to complete this project and I could purchase everything right on the app via Amazon.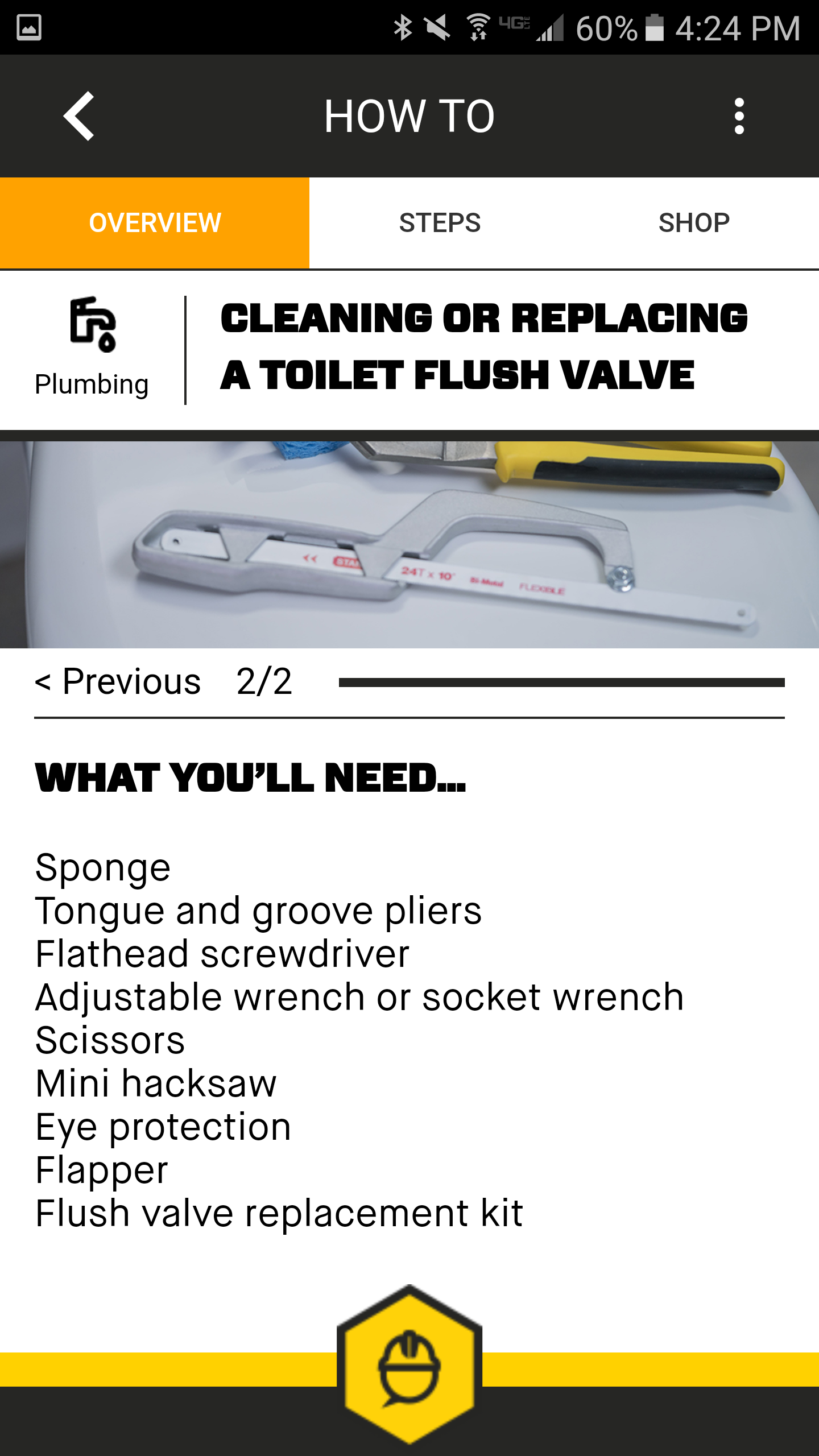 My wife and I try to teach Avery to face her fears, and judging by her willingness to help daddy fix the "flapper" in the potty, I'd say we're doing a good job.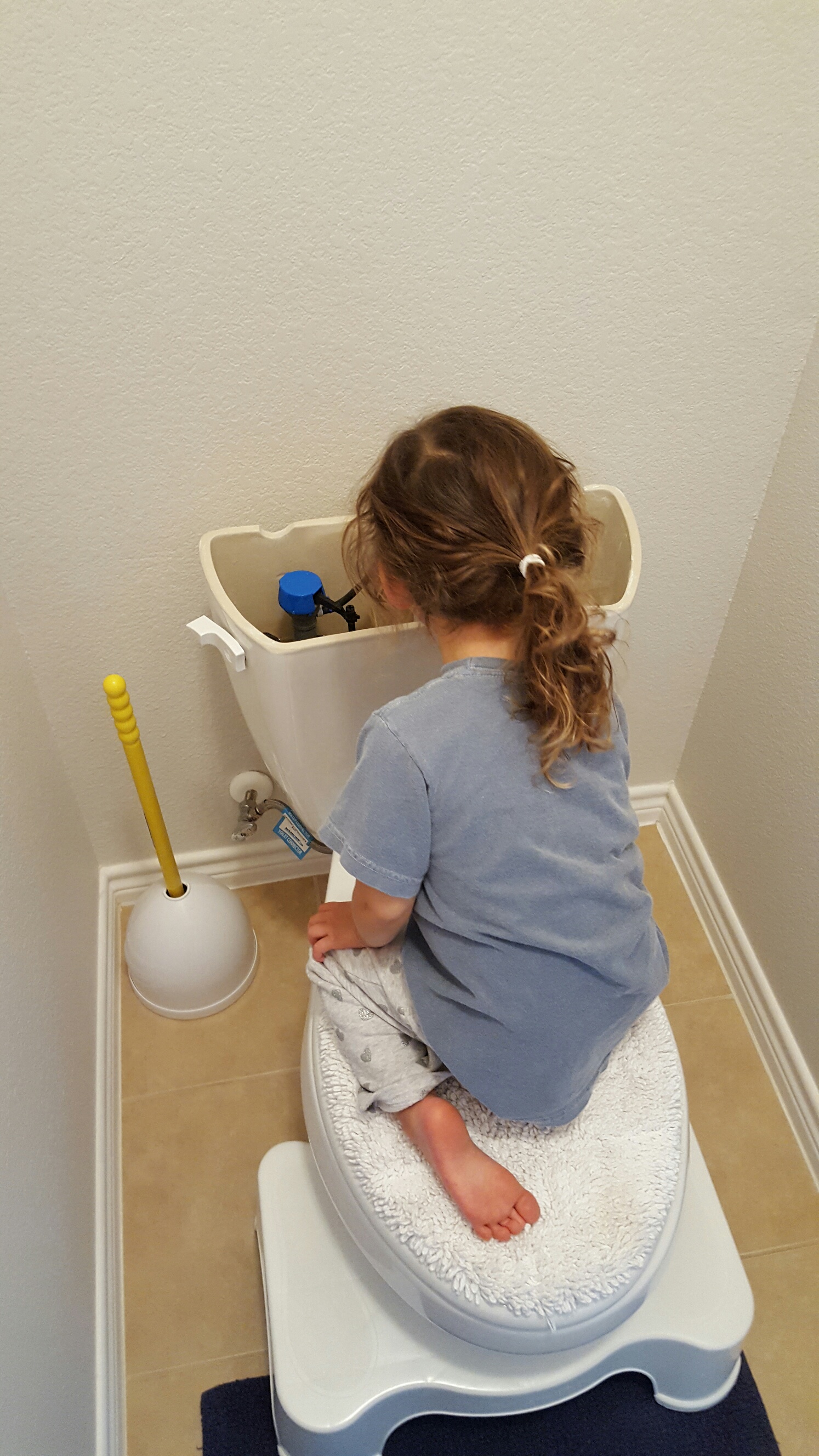 With easy to follow instructions on the app, my little plumber and I went about replacing the noisy toilet flush valve with a brand new one. It's a tight squeeze to turn off the water supply line if you're a grown adult, but it was a non-issue for Avery.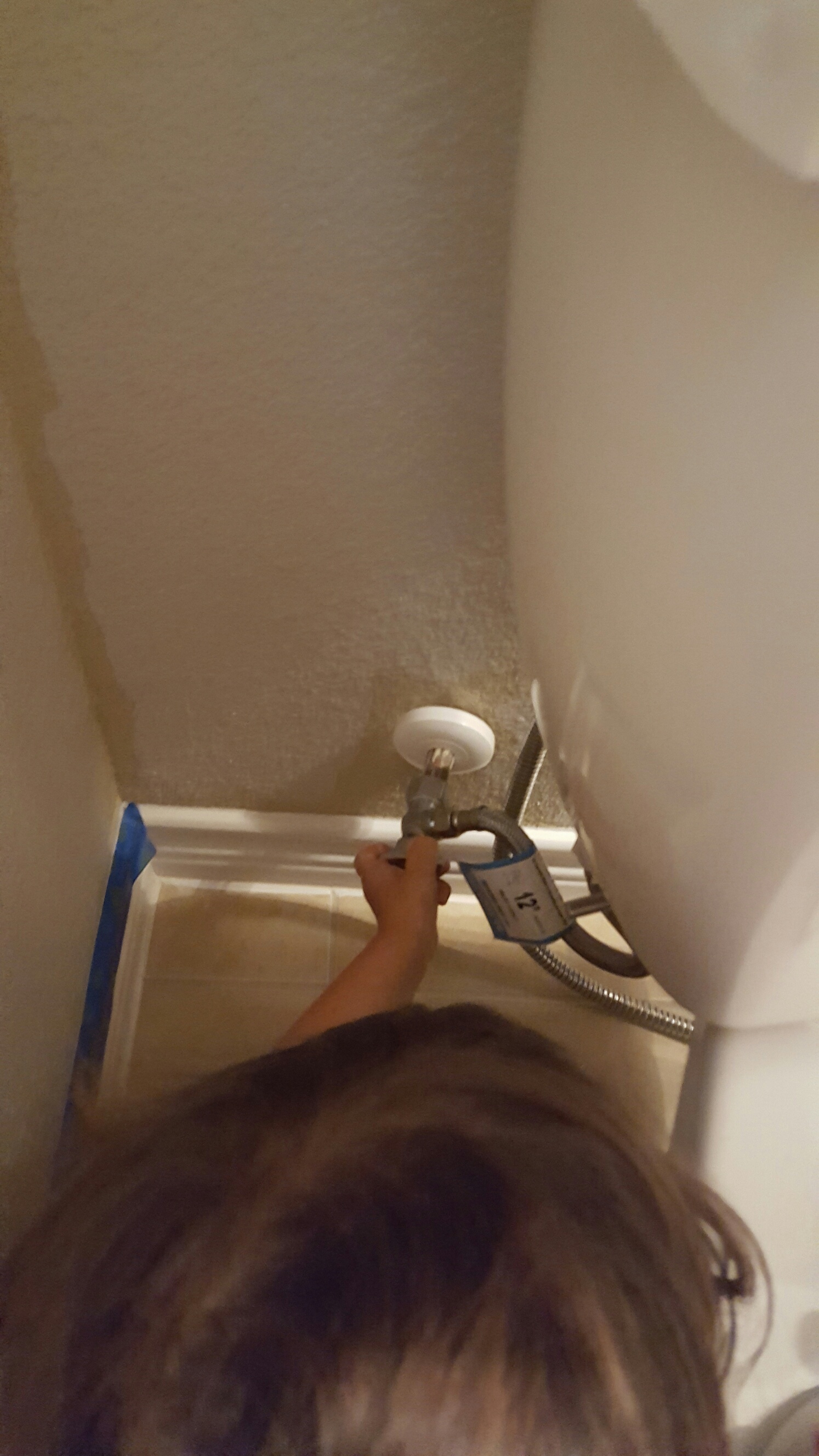 Her willingness to turn off the water supply and hold the lines inside the tank honestly helped me with our daddy-daughter project. It's great that she wasn't afraid to get her hands dirty, but whether she actually liked it or not is a different story.
Despite the "helping" hands of a squirmy toddler the project was complete in the same amount of time as an episode of Doc McStuffins. Following the segmented videos with step-by-step instructions helped me focus on one thing at a time and not try to remember everything at once. With the confidence to complete our DIY potty repair made for a fun way to bond with my little girl and actually get something done at the same time.
My only regret is not downloading the DIYZ app sooner. There are so many projects I had issues completing in the past and ended up calling in a professional every time. But, the DIYZ app has the option to video video-chat with a licensed professional via the Pro Advisor feature. Advisors are available from 6:00 PM to 1:00 AM ET Monday through Friday. On weekends, DIYZ advisors will be available to help tackle projects from 8:00 AM to 1:00 AM ET. The best part? This feature is free for a limited time! FREE!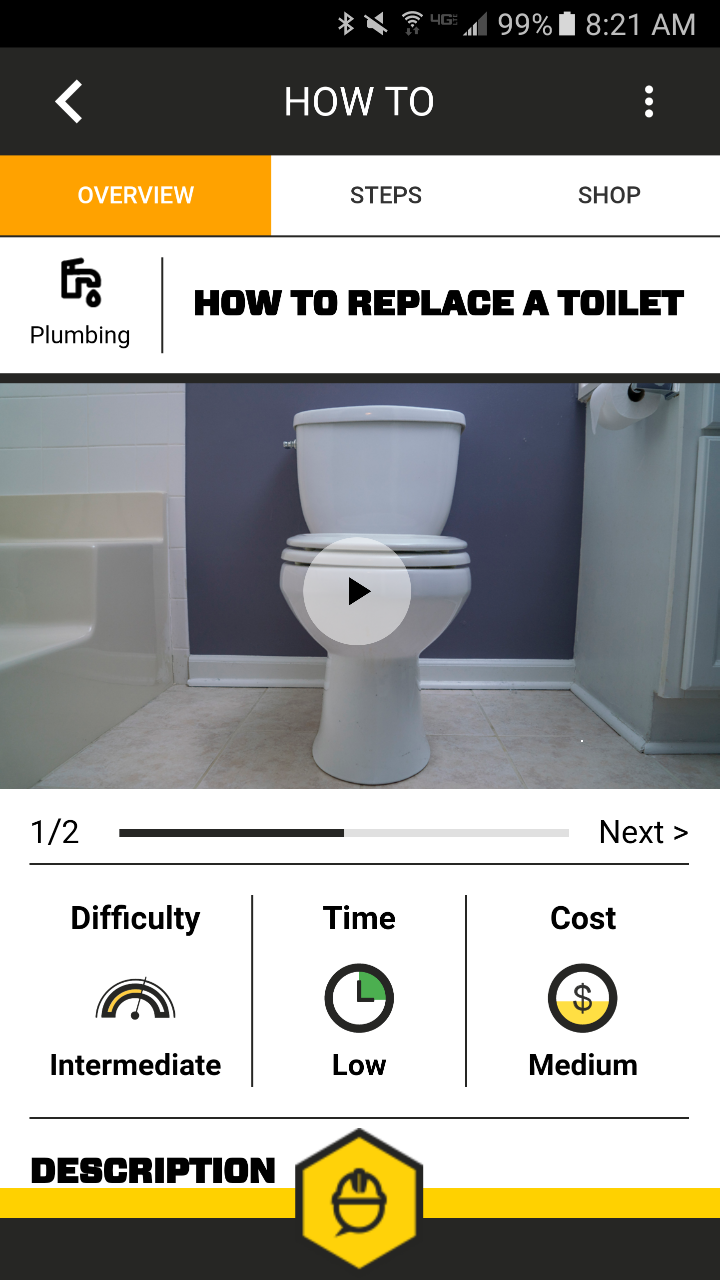 I'm thankful to be part of the #DIYZGuys team full of dads taking over the home with help from the DIYZ app. Make sure to follow DIYZ on Facebook, Twitter, Pinterest, and Instagram for helpful tips and ideas for DIY projects and repairs in and around your home.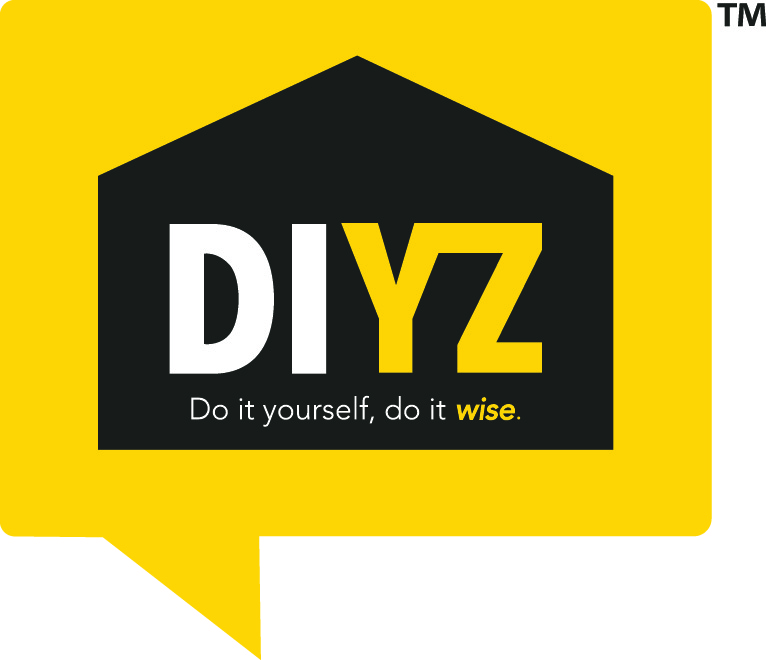 May is National Home Improvement Month which is a perfect time to find something fun to create or fix as a family. Search the app to find a home improvement project (or five) you want to start and get to it!
Like this post? Like cool dads such as myself? My mom says I'm the coolest! ---------->>
<----------- Please click on this cool badge to show your support and I'll give a virtual high-five if you do!