Hey, it's Earth Day! While I don't think we should have only one day set aside for such an important aspect to everyone on this planet, hopefully it helps get it in our heads to treat our Earth right! Just like our bodies, the better you treat (i.e. nourish) it, the better we all feel.
My wonderful and beautiful wife, Going Mom (Kelley), agrees, and today I'm proud to hand the reigns over to her fora guest post on the cloth wipe solution she's been making since Avery was born. We do our best to reduce our impact on the Earth, and Going Mom is going to share with you her easy DIY cloth wipe solution recipe.
We've been using her solution for a couple years now with no issue. It's easy, highly customizable, and way more cost effective, so why wouldn't you do this for your baby/toddler? Without further ado, I'll hand the floor over to Going Mom.
————————————————————————————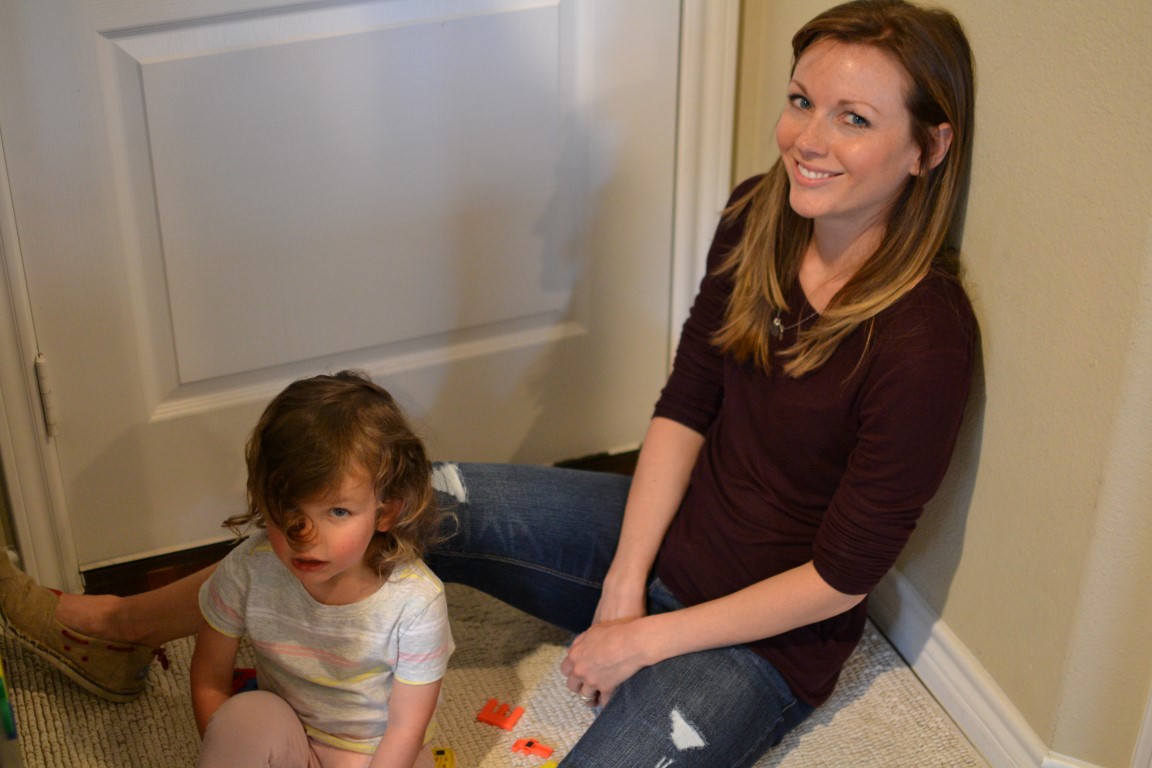 Hi there! Going Dad has asked me write a post on Going Green and I happily agreed.
We weren't always the most earth friendly people but over time we made small changes to lessen our impact on the earth and keep harmful chemicals out of our home. We are constantly learning about ways to improve and most recently have switched to using cloth wipes with our own homemade solution.
What? You stopped by the blog today only to see cute baby pictures of Avery? Well here- maybe this will help.
We always knew we would use cloth diapers because of the obvious benefits but didn't really think much about cloth wipes. I mean, how bad can the store bought ones be? They're just wipes! Well, like everything else in this world, the package can be deceiving.
I had purchased some flannel wipes when I was building my cloth diaper stash thinking I would use them eventually. But then Babyganics wipes went on sale at Babies R Us for $10 a case. So we bought two cases- big mistake. A product named Babyganics must be good and wholesome, right? Wrong!
We couldn't keep Avery diaper rash free for more than a day. After further research I found that Babyganics are the least chemical free "organic" brand out there. Sure, they have a few less chemicals than some of the bigger brands, but that's where the baby safeness ends.
So, enter the flannel wipes. I had been looking into solution for a while and decided to finally make some. I perused a few different blogs to get recipe ideas. There are a lot of recipes out there that include essential oils and even tea bags (seriously, way too complicated for a working mom). I decided to try out the basic recipe first and then adjust from there.
Here is the recipe I followed, found on the Zany Zebra blog. http://www.zany-zebra.com/cloth-wipe-solution.shtml
I didn't want to make that much in the beginning since I wasn't sure how it would turn out. So I only made a quarter of this. I also added a few drops of lavender oil (only pure essential oil). I love the smell of lavender and I think the solution turned out great. I found after using it a few times that it was soapier than I liked and it left a residue on her bum, so I added another cup and a half of water to further dilute it. This is much better! I still get all the goodness without the soapy feeling.
There are several ways you can use the solution, but we find it's easiest to keep it in a spray bottle and squirt her little bum (carefully so it doesn't get into her eyes) and then wipe with the flannel cloth. I didn't want to have to deal with a musty wipe container so this method works best for us.
It's been almost two weeks and her rash is gone. Why didn't I do this sooner?
Like I said earlier, we are always looking for ways to improve. RC takes care of the healthy food research and I focus more on the cleaning and skin products. There are so many products that I still use that aren't up to par with my (new) standards. I can't stand to waste the product I have left so I will slowly switch to better products as I finish my old stuff. 
We have been so focused on making sure Avery gets the best but never really looked into the things we use. Just this week I have been doing lots of research on the harmful chemicals in cosmetic products. It reminds me so much of the food world- products that are packaged with labels to make it seem "all natural" and good for you, when in fact it's crap. Well, more to come on that subject later.
Anyways, if you are considering cloth diapers and wipes- don't make the same mistake I did. Do both! It's way better to know exactly what is going on your babies precious skin than to chance it with "natural" products. Don't be a fool to labeling!
Thanks for reading!
Like this post? Like cool dads such as myself? My mom says I'm the coolest! ---------->>
<----------- Please click on this cool badge to show your support and I'll give a virtual high-five if you do!