Do you currently use a protein powder? Is it plant-based, some form of whey, or something like beef protein powder? For the longest time, I was  a mass consumer of whey protein until I realized it was the reason I always felt so bloated and, well, gassy.
That was several years ago and I have cut all whey out of my diet since, until now. After years of sticking to plant protein, I found a whey protein worthy of giving it another try, it was Legion Whey+ Protein. Not too long ago, I shared my thoughts about Legion's Forge Pre-Workout supplement and how happy I was to find a company with clean, high quality ingredients.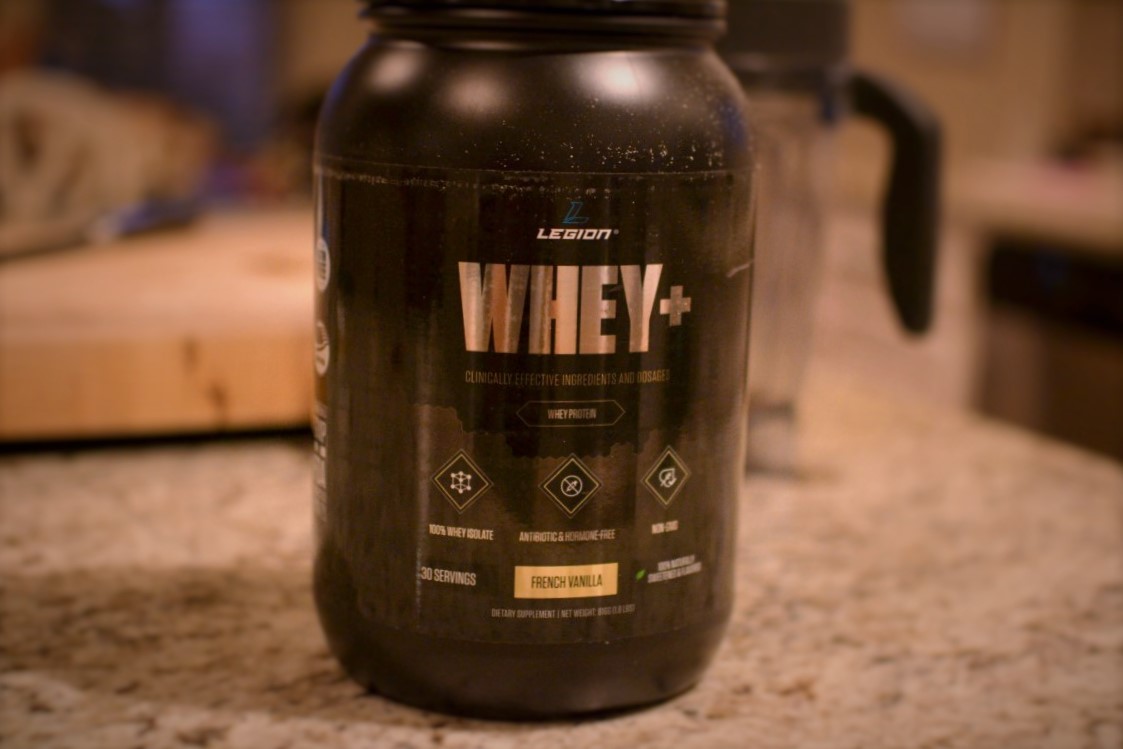 Eager to try more of their line, the awesome and kind people at Legion sent their vanilla whey+ to me free of charge in return for my honest review. This would be the first time in years to consume any whey protein powder, so I was a little timid at first, but then I tried it…..delicious! After giving it a day (just to be sure), there was no bloating, gas, or ill feelings, just the desire to have more after my next workout. And to use it in recipes of course!
Ingredients
Sure, there are many protein powders that taste good, but it's what's inside (i.e. ingredients) that really matters. It's truly hard to find good quality protein powders without artificial colors,sweeteners or  other possibly harmful chemicals. For example, here's the ingredient list of a top selling vanilla flavored protein powder: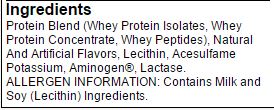 And that's rather short compared to other chemical laden brands/flavors. Plus, the source of these ingredients is almost guaranteed to be from the best places. Like where the whey comes from is most likely NOT from hormone- and antibiotic-free cows, and usually IS packed full of artificial flavors and sweeteners, usually it's not non-gmo, and created with a blend of proteins.
If it wasn't the bloating that turned me off from other whey powders over the years, looking at the ingredients certainly did it. That's why I was delighted after seeing this list from Legion's Whey+ Protein Powder:
Yeah, that's more like it. Totally free of artificial flavors and sweeteners, it's non-gmo, and made with 100% whey isolate from grass-fed cows untouched by hormones and antibiotics. Just try and find other whey protein powders with similar stats, they are scarce.
Taste and Mixability
As someone who uses stevia on a daily basis, I found the taste very pleasing, even when just mixed in water. If you're not used to stevia, I think you'd still find Legion's Whey+ satisfying with maybe a stronger sweetness than you're used to at first. This will quickly pass as your taste buds adapt and your body feels better from not having all of the artificial junk found in other powders. As for mixing, it easily mixes in any liquid with a simple shaker bottle. You could stir it with a spoon as well, but there will be a few clumps. Of course, they are still tasty clumps!
Price
This is probably the hardest part to accept. When any product is made with top notch ingredients that are highly scrutinized to live up to the company's standards, the price will be a little higher than products with cheaper ingredients. Legion Whey+ Protein Powder is a bit more expensive than other brands, but when it comes to what goes in my and my family's body, I'm willing to spend a little more. That said, the price is not extremely high, and the term "you get what you pay for" definitely applies here. Plus, just sign up for their newsletter and follow them on Facebook, Twitter, and Instagram to keep up to date on the current special offers.
To summarize, what you get with Legion's Whey+ Protein Powder is
A 100% whey isolate meaning each serving is almost entirely protein, with carbohydrates and fat almost non-existent
A supplement made from hormone- and antibiotic-free milk from cows raised on small dairy farms in Ireland.
A protein powder processed using cold microfiltration and ultrafiltration creating 100% intact, undenatured protein.
Great taste that mixes easily and is naturally sweetened and flavored.
Free of soy protein, gluten, GMOs, MSG, or hormones.
Legion's Whey+ 100% Isolate is the first whey I've had in a long time, and now it's the only whey to go when I choose this form of protein powder for our family. Of course, whey is not the best source of protein, and I always suggest getting most of your nutrients from real, whole food, but this is a great supplement and one I feel good about using. Even Avery enjoys it!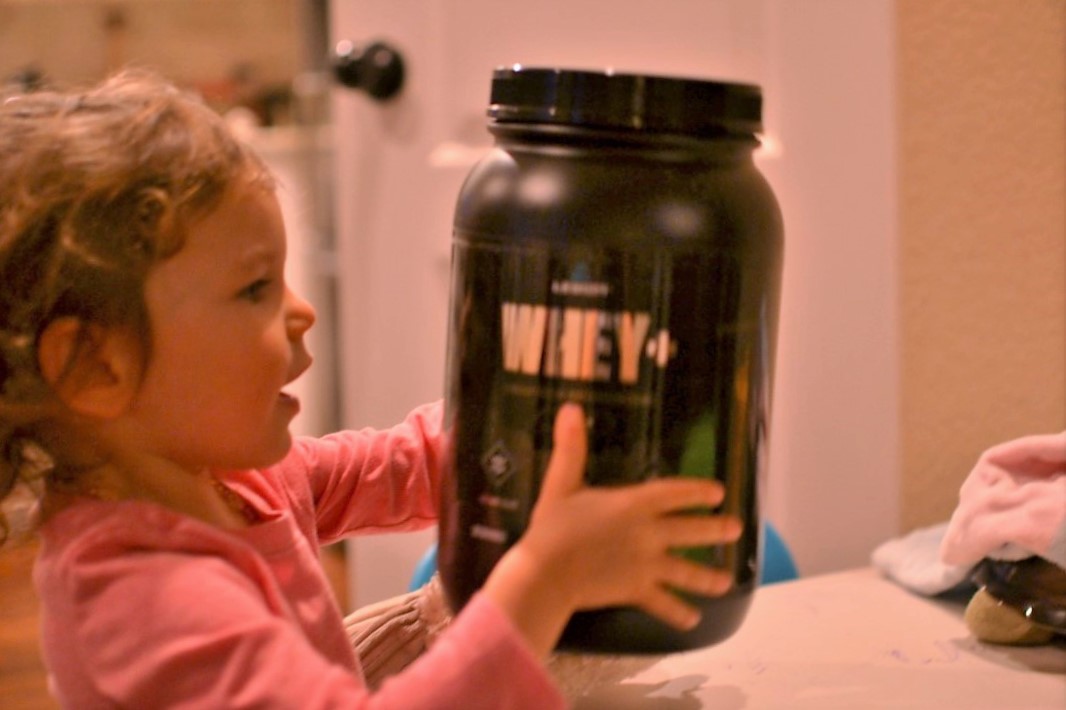 I'm a fan of using protein powders as an alternative for recipes calling for flour, and after several test batches, I found a tasty, protein packed recipe I'll share with you soon. Keep a lookout for the recipe soon, and in the meantime, pick up your own bottle of Legion Whey+ Protein Powder!
Do you have issues with most whey proteins?
What is your favorite flavor of protein powder?
Like this post? Like cool dads such as myself? My mom says I'm the coolest! ---------->>
<----------- Please click on this cool badge to show your support and I'll give a virtual high-five if you do!