Part 2 of our weekend camping trip brings us to our only full day of "roughing it" in the wilderness park with full facilities. This was our time for freedom from all parental responsibilities, time to spend time talking to each other without interruption and just enjoy one another's company.
There was only one caveat; the campground was full of families with kids running around. Yep, the site next to us had a brother and sister close to Avery's age, we could tell from the loud crying around nighttime (and we actually talked to the parents who are both really nice) but they were cute and had us missing our little girl back home.
Other, older kids around the site were not so cute and spent wayyyy too much time fishing right in front of our waterfront tent site as they screamed at anything and everything. It was okay during the day, but when it's 9 at night and we were trying to get some rest, our patience dwindled. But we didn't let that ruin our time together, especially not with a site like this.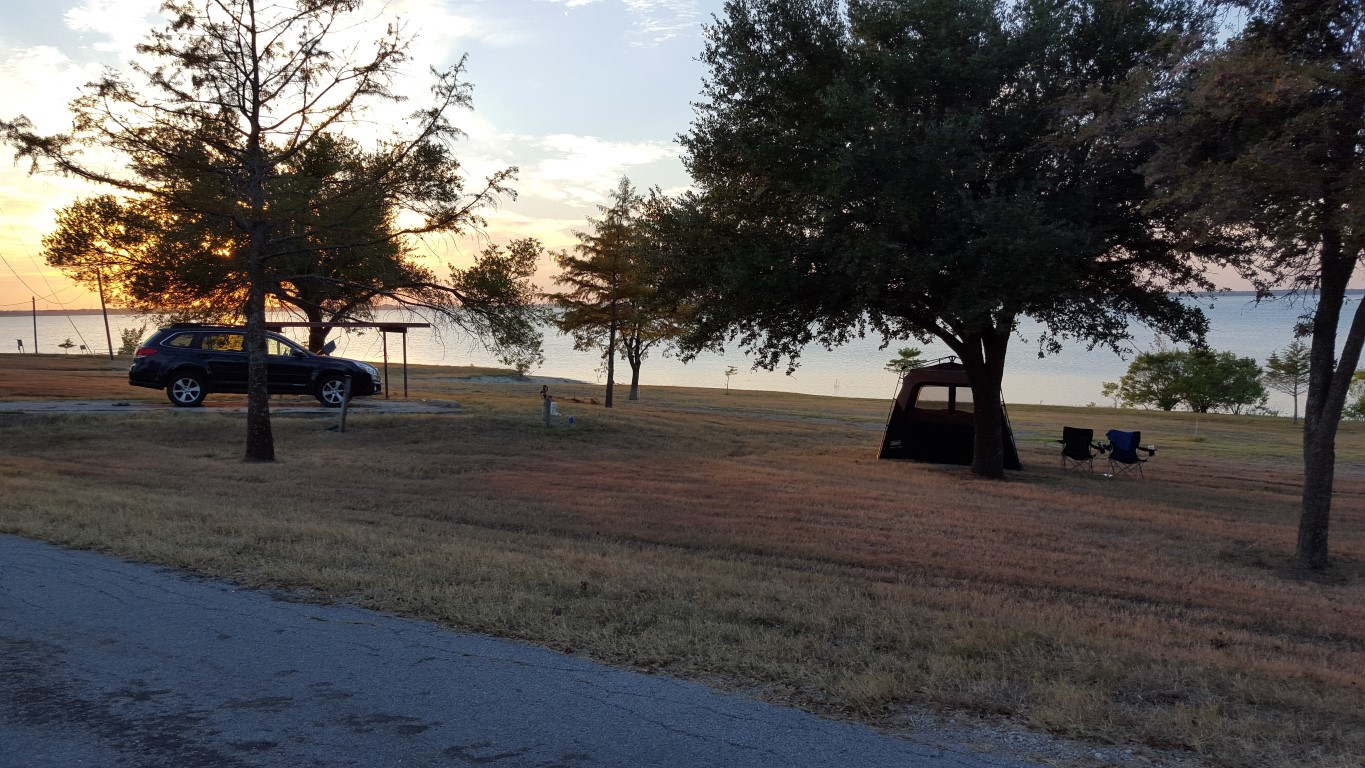 Our day started by venturing out to the urban jungle nearby in search of black gold (aka coffee). After trudging through a few rough areas (construction) and dodging wild animals (people), we found our prey at a Starbucks. Yeah, so the coffee scene is lacking around this area, but we wanted caffeine dammit!
We made it back to camp and vowed to not drive again until we left the following day. With that, we took off to explore the area around Lake Lavon on foot while talking about how we missed our little girl and what we need to bring for our next trip that we forgot this time around. I was also searching for a large rock or other heavy object to get my squatting out of the way. Yes, I'm still squatting every day, but think I'm close to the end.
Finally, I found my rock of choice. It wasn't the best, but it's as if they don't leave rocks laying around just for visitors to pick up and squat with. Ludicrous!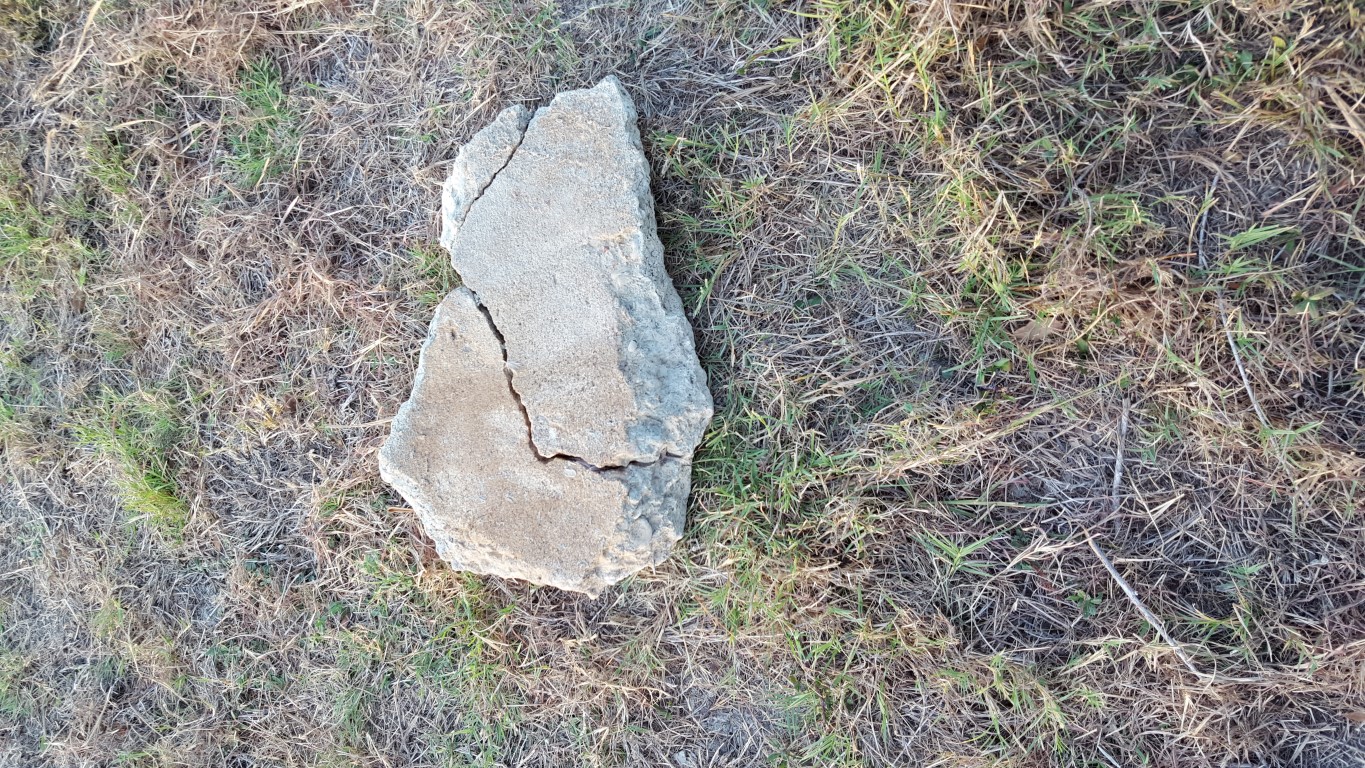 My squat variation of choice was front squats holding the rock up to my chest and did 5 rounds of 20 front squats.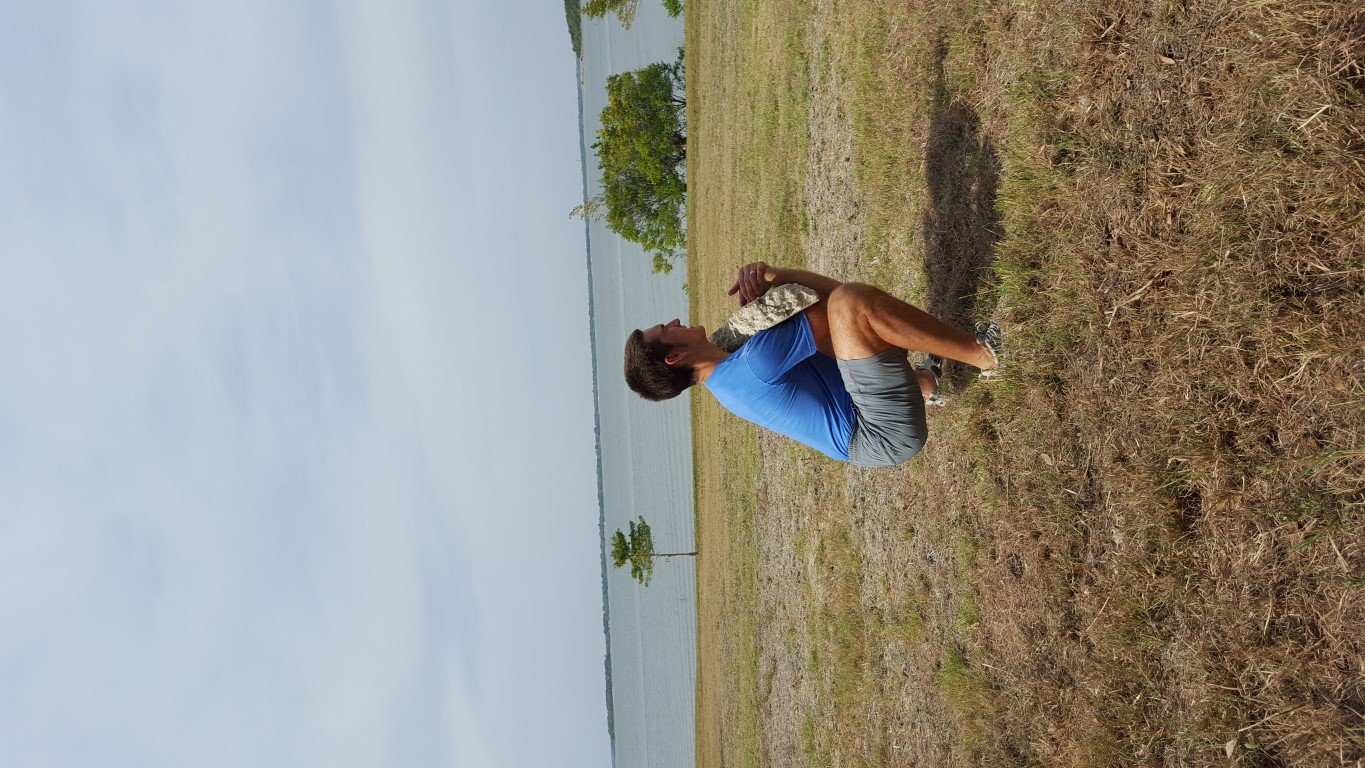 I finished with a little conditioning by doing 4 rounds of 50 seconds on, 10 seconds off of split squats with foot elevated on the rock, push-ups on the rock, running in place, and bent rows using the rock. I felt like that was good enough, but geez, there were some sharp edges on that thing!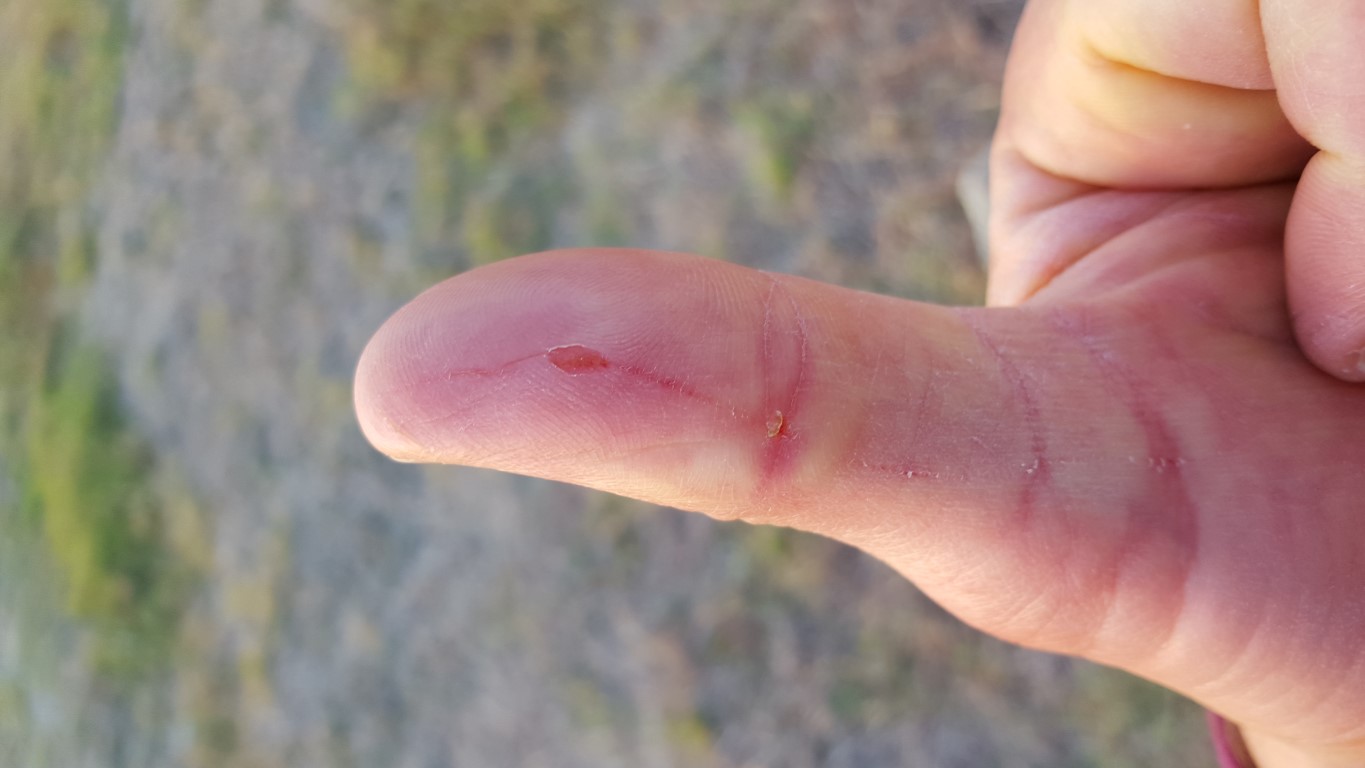 Meanwhile, my lovely wife (who actually knows how to relax) cheered me on and kept me motivated with beer and an empty chair waiting beside her.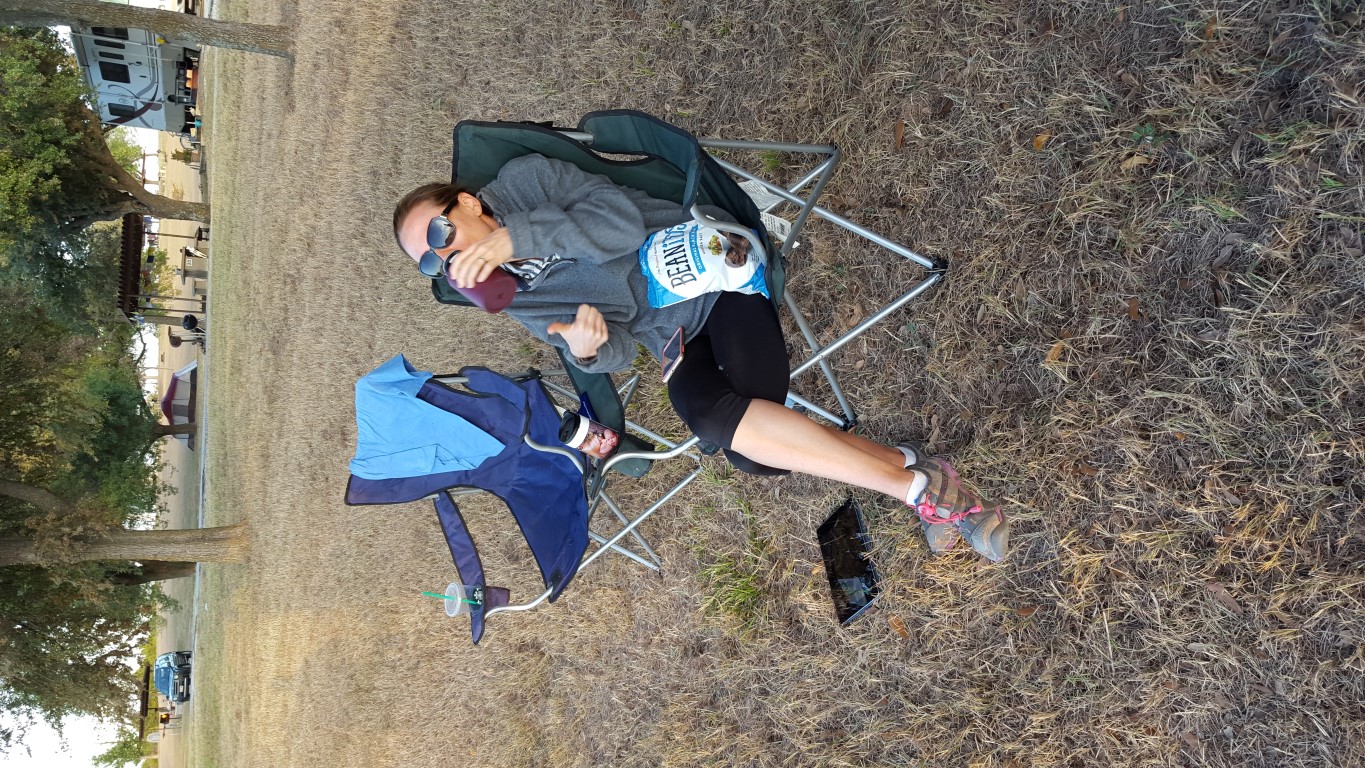 I was ready to join her, but had to get something out of the way first. A cold jump in the lake.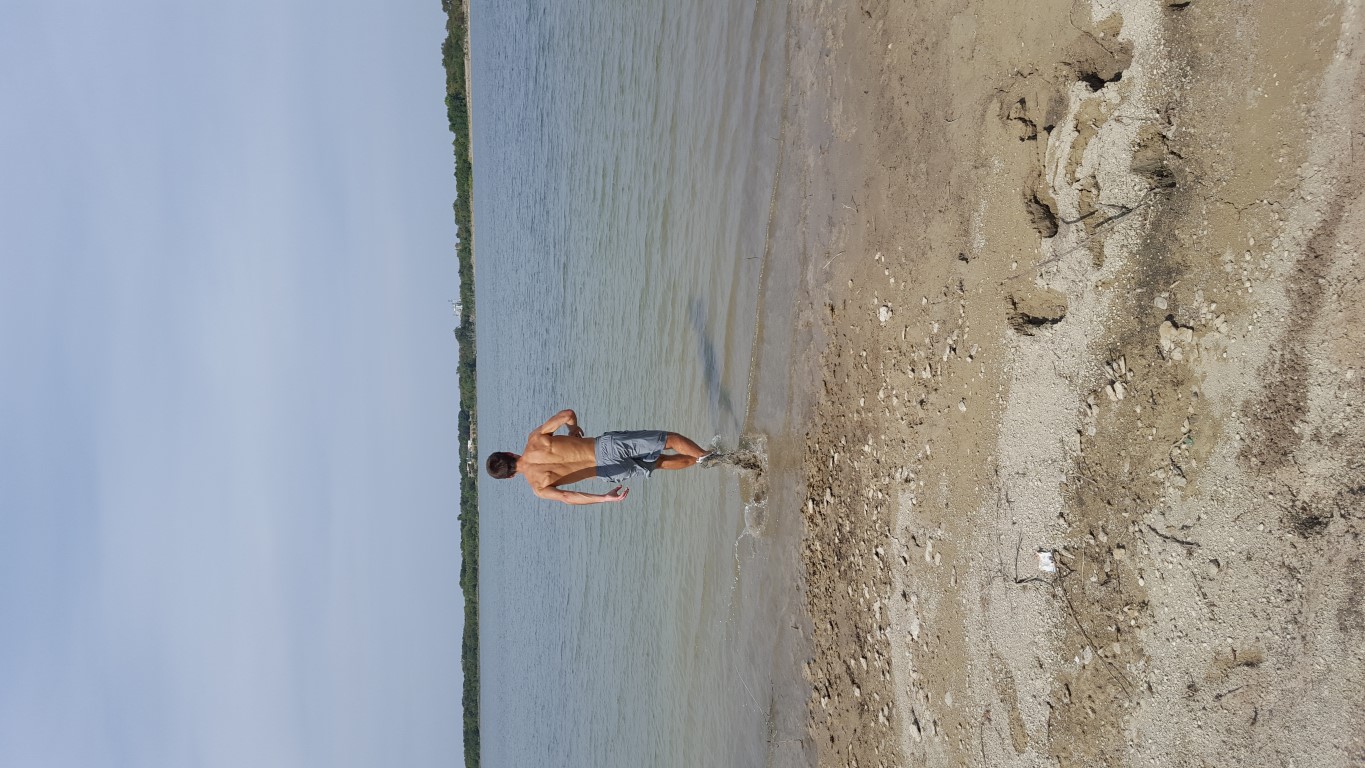 Apparently, lakes in October are not very warm. Brrrr! I was pretty muddy after slogging out of the lake, so I made use of the shower on site before claiming that empty chair. Oh, and when they say warm showers in campsite amenities, that really means cold. Here I am afterward, obviously tense and covered in goosebumps.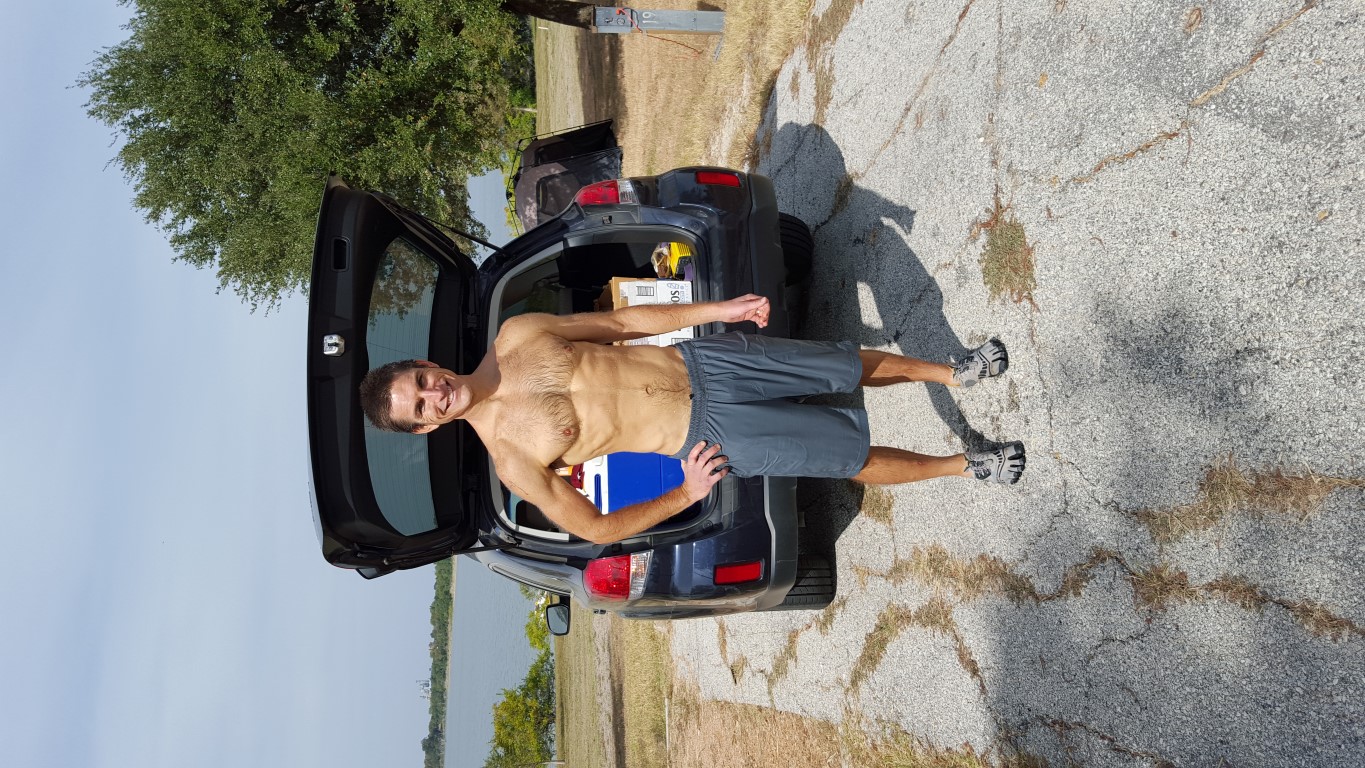 I quickly changed into dry clothes and made use of our car as a clothesline. Note to self: bring clothesline for our next camping trip.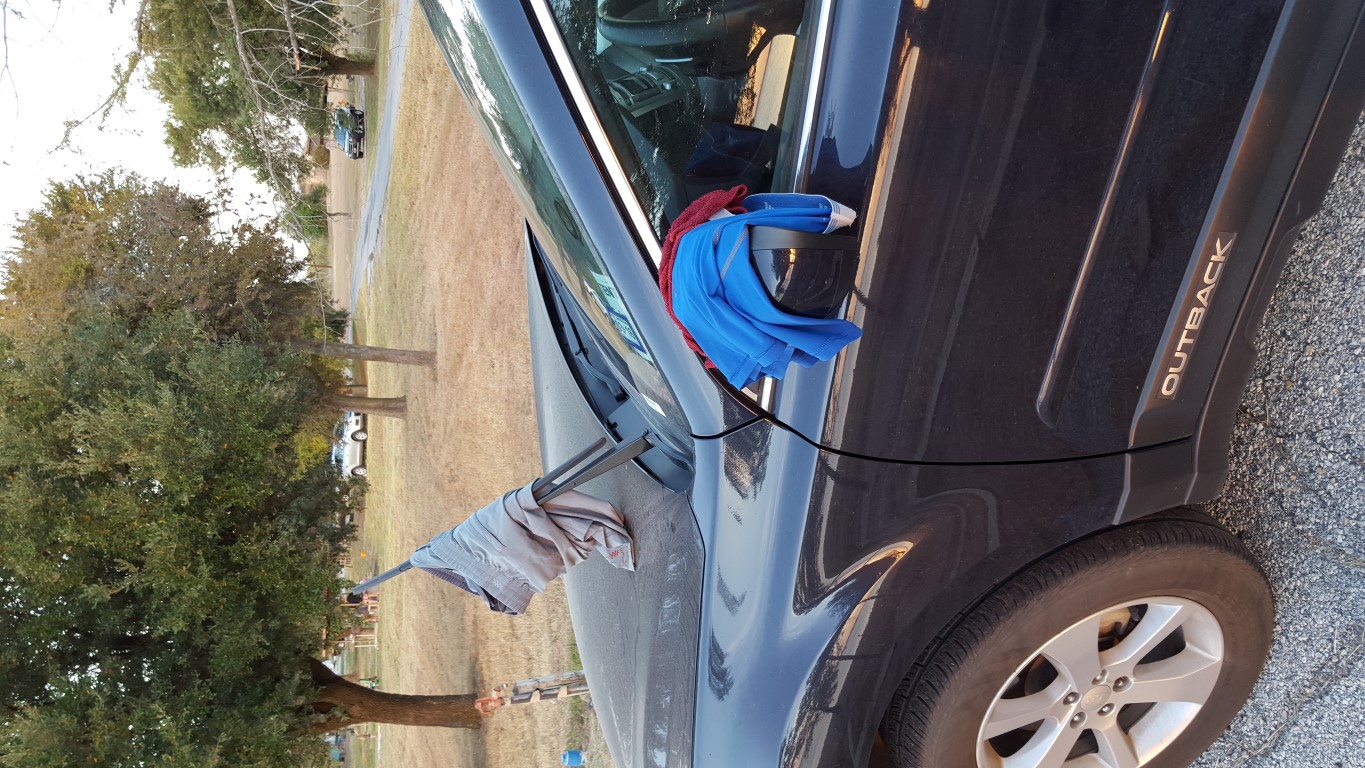 By this time, I was ready to settle down and just enjoy our surroundings. I grabbed a chilled can of Zevia Tonic Water to mix with vodka to enjoy in that empty chair Kelley had waiting for me.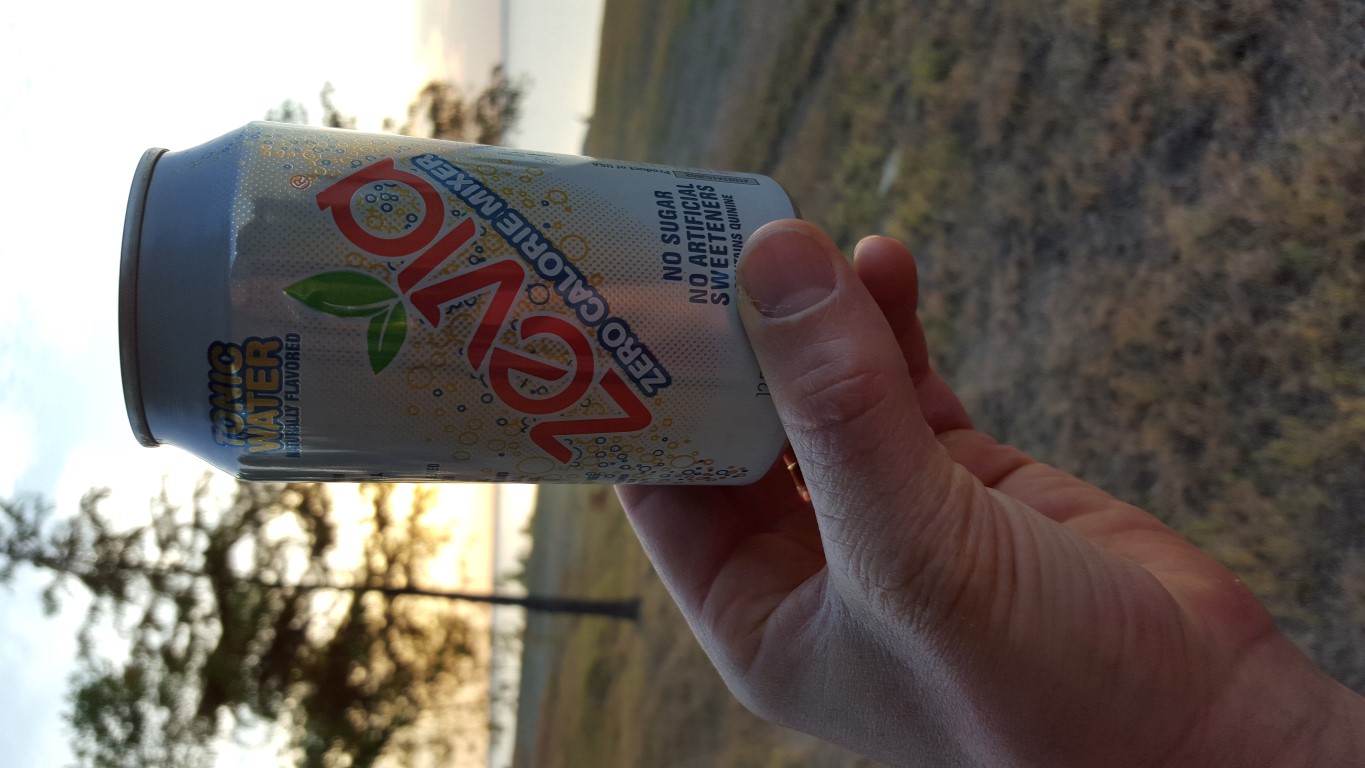 Good thing my bride of 8 years has such a warm heart, she definitely helped to defrost my still shivering body from the cold lake and shower. Just seeing her smile can warm me inside and out on the coldest days! Yeah, I sound all gushy, but I tell no lies!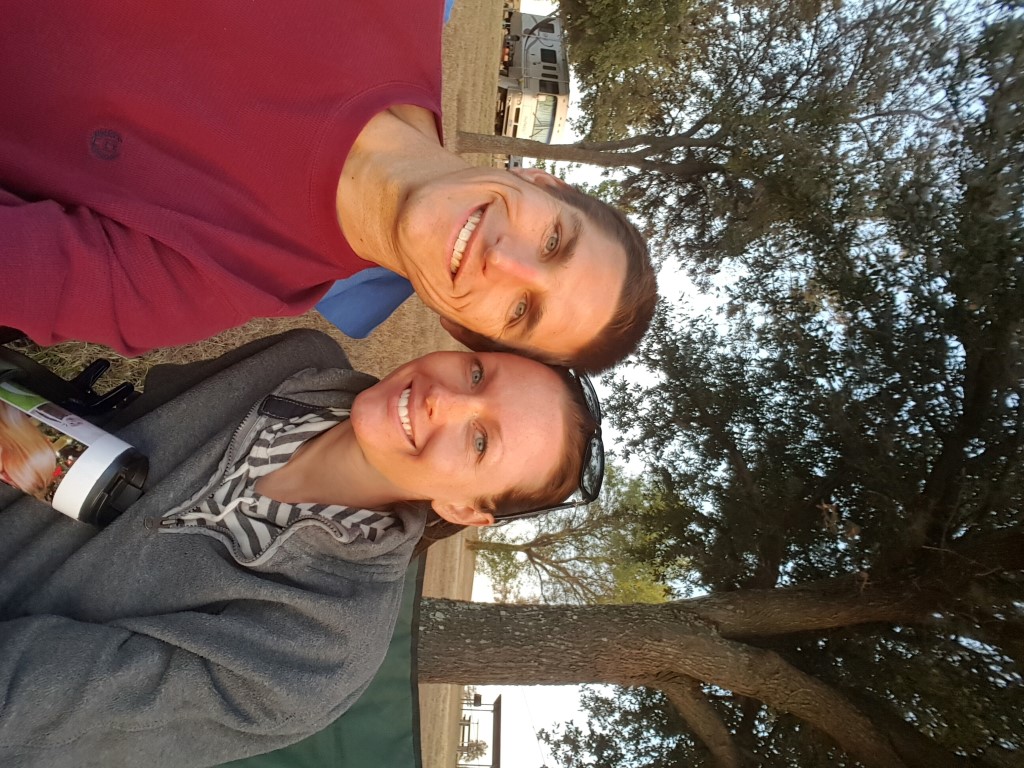 We made it a point to sit together to watch the sun set on the lake that evening. Our view was magnificent with the silhouette of this tree beside us.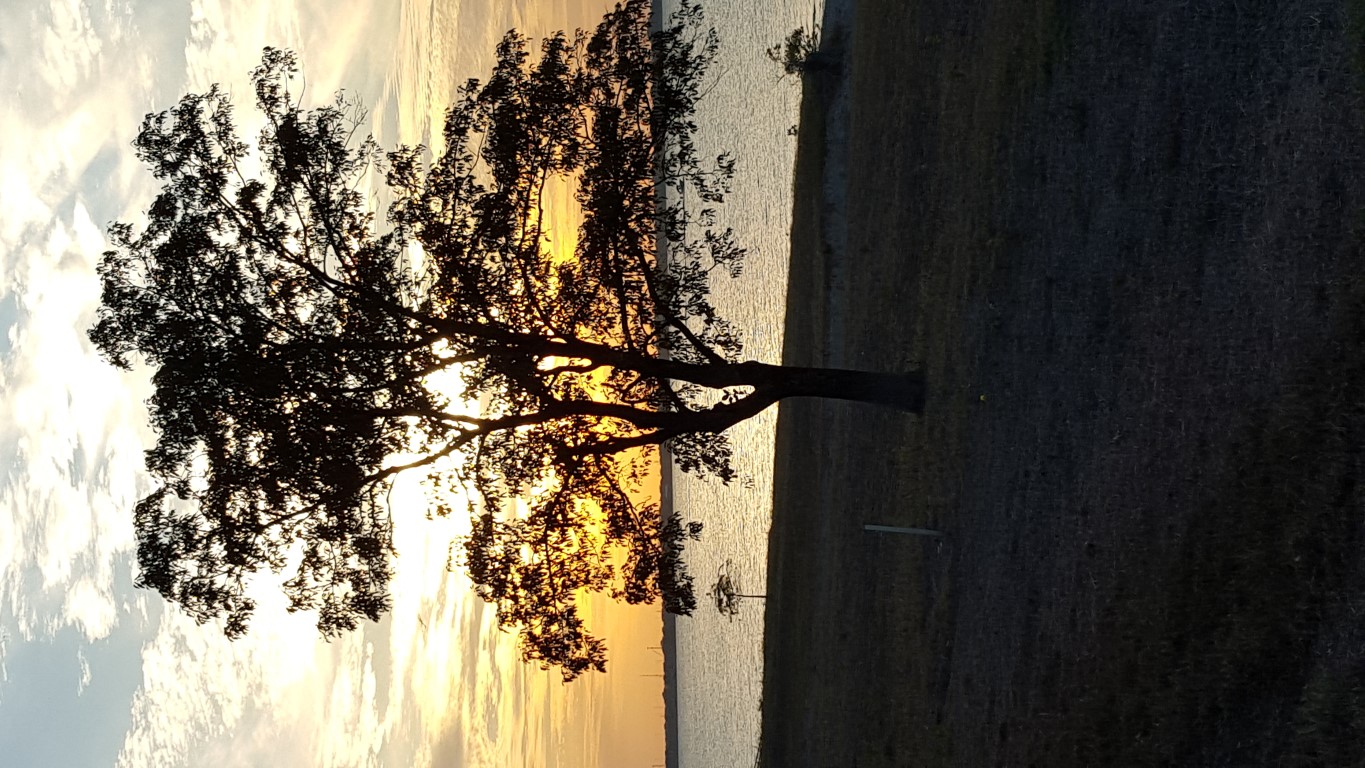 But, as beautiful as it was, it seemed as if something was missing. Maybe just a little of….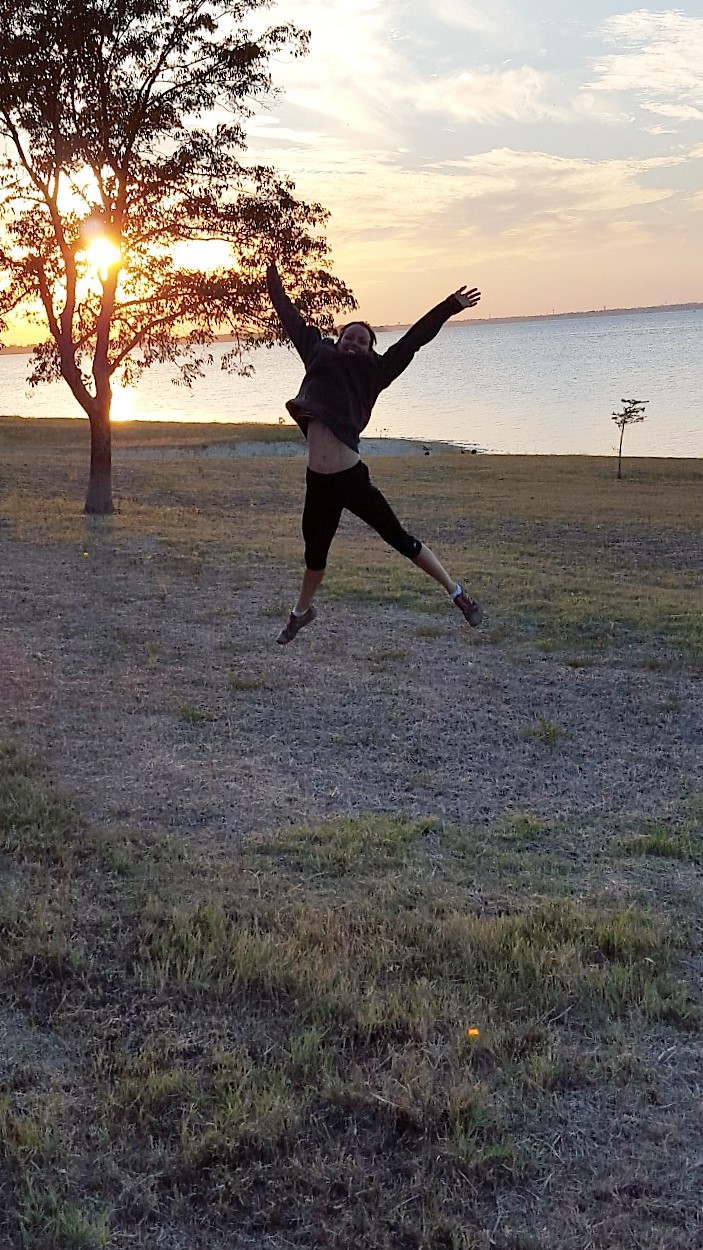 ….and a touch of…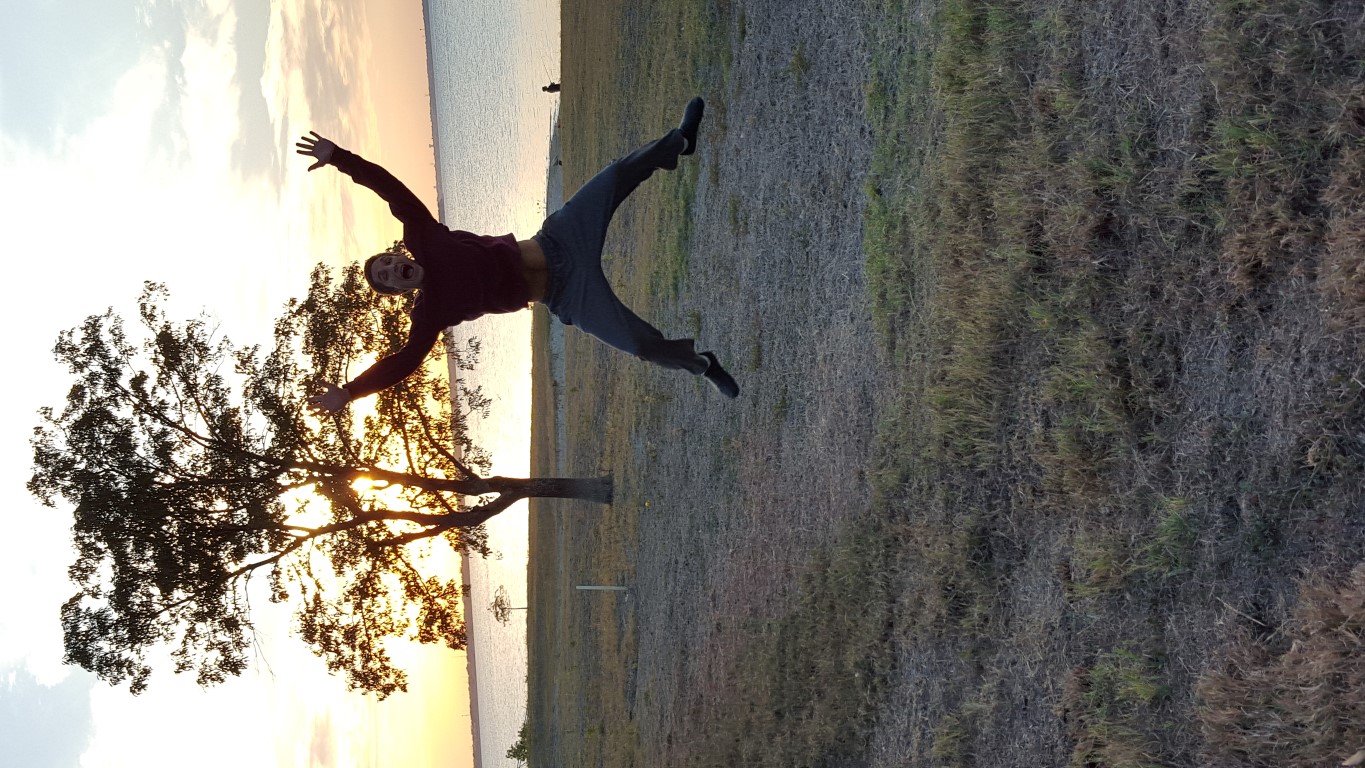 …and topped off with…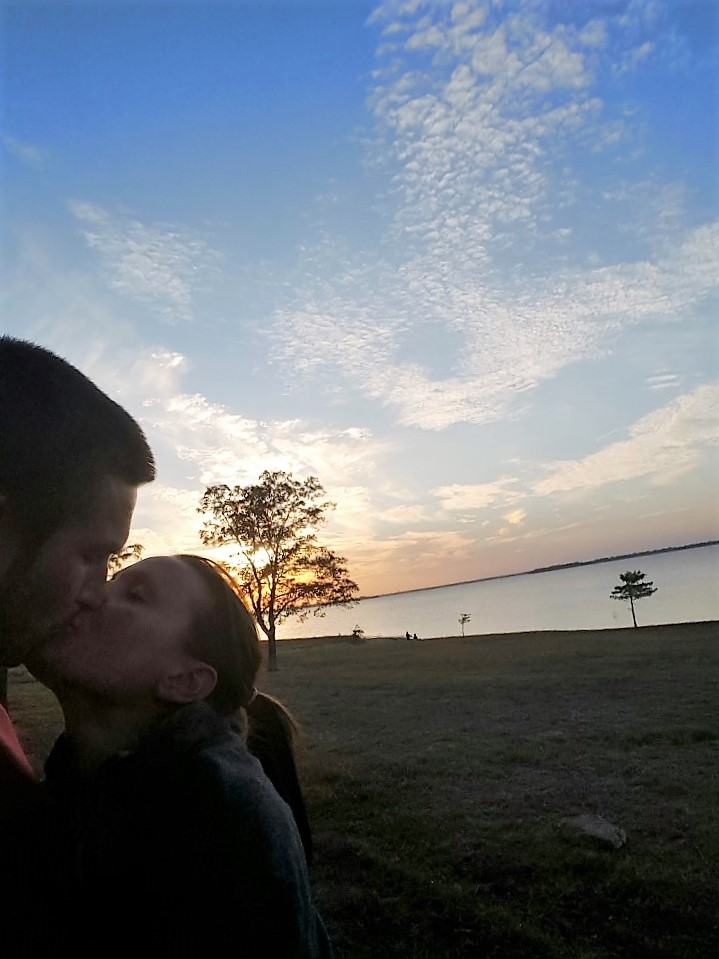 Yeah, that's more like it. Fun and romance captured on our camping trip. Oh hey, you can see that rock that cut my hands down there too.
We finished watching the sun on its descent with more drinks in hand as we listened to kids run around and scream all around us. Even with the screams, I wouldn't trade that semi-peaceful moment with my wife for anything, it's something we don't get to enjoy enough. Not to mention actually being able to hold a conversation without the common toddler interruption.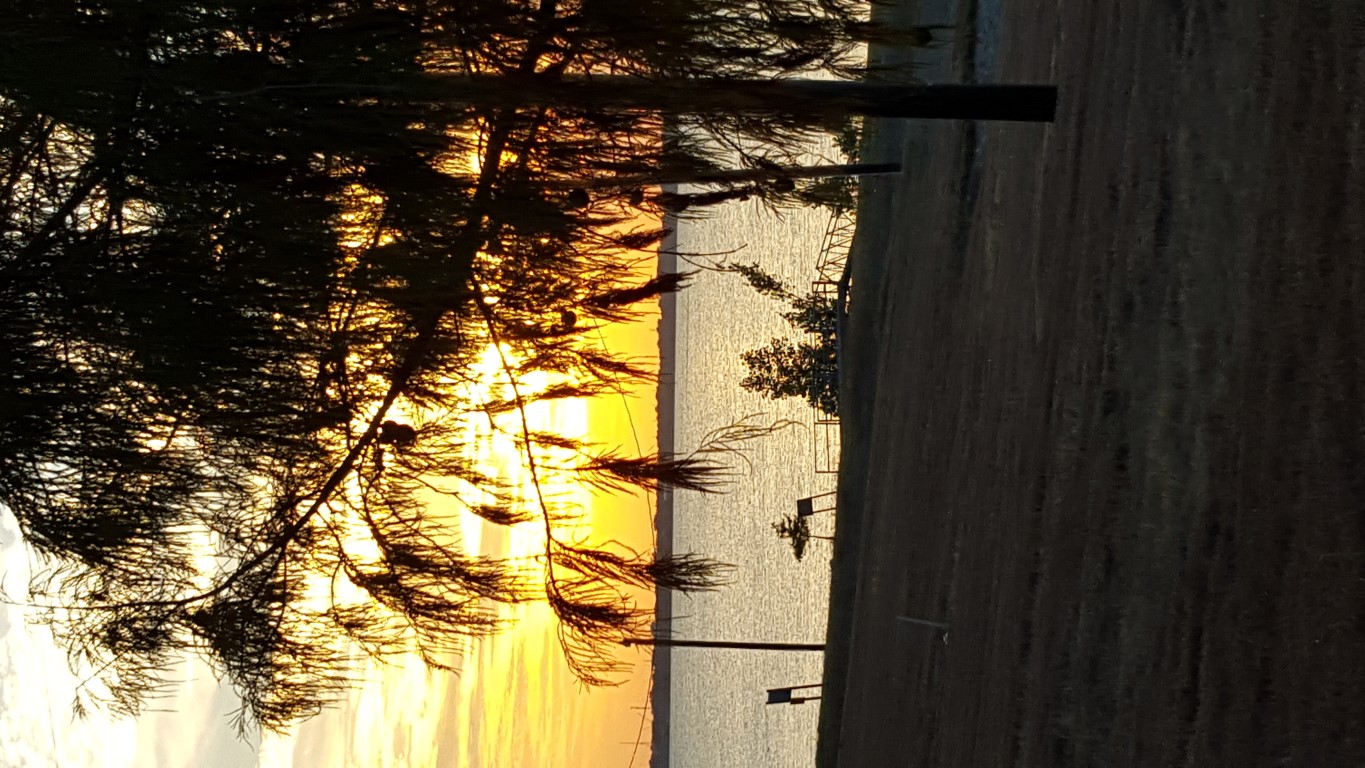 Once it turned completely dark, we spent the remainder of the night in our tent doing what any couple would do with no kids around; watch more How I Met Your Mother. Thank you, Verizon mobile hot spot!
Our data is almost out for the month and we just started a new cycle, but it was soooo worth it. We both had trouble sleeping that night. Mainly from the screaming kids and parents fishing right next to our tent, but the sloped ground didn't help matters. But, alas, we made it through the night and didn't spend much time before heading home to G-Ma and Avery.
The drive back took only half as long as it did there, and we were glad to get back home to our little girl. Only problem was, something just happened that had her in a very bad mood for almost the rest of the day.
I'll fill you in next time, but for now, be sure to check out the sponsored giveaways I posted for Purina Beneful and family games from Spin Master.
Ever plan a getaway with your significant other and no kids only to have kids all around anyway?
Like this post? Like cool dads such as myself? My mom says I'm the coolest! ---------->>
<----------- Please click on this cool badge to show your support and I'll give a virtual high-five if you do!