Going Mom and I hit our 9th anniversary on August 17th this year. To celebrate, we took a trip down to Austin, TX to stay at an adult's only hotel resort called Travaasa. I decided to share our 3.5 hour drive using Instagram Stories and saved each photo to share here.
I woke up early to fit in a workout before heading out.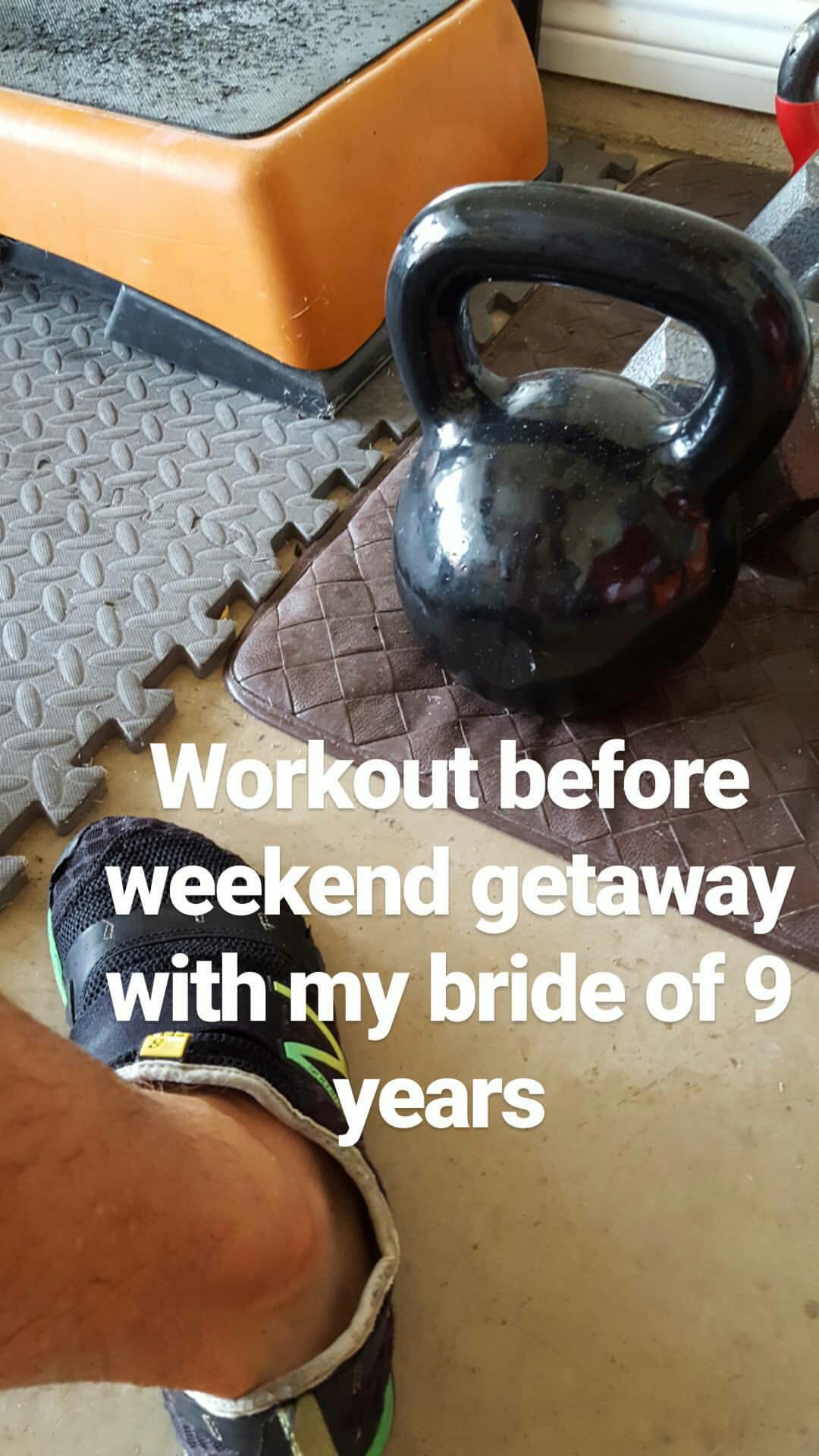 We planned on leaving at around 10am, but needed G-Ma to make it over since she was staying to watching Avery for the weekend. Wouldn't you know, she needed extra time to make it over, but no worries, that meant coffee and extra time with Avery! I cooked all of the food to feed Avery while we were gone and wrote out a schedule for G-Ma to follow.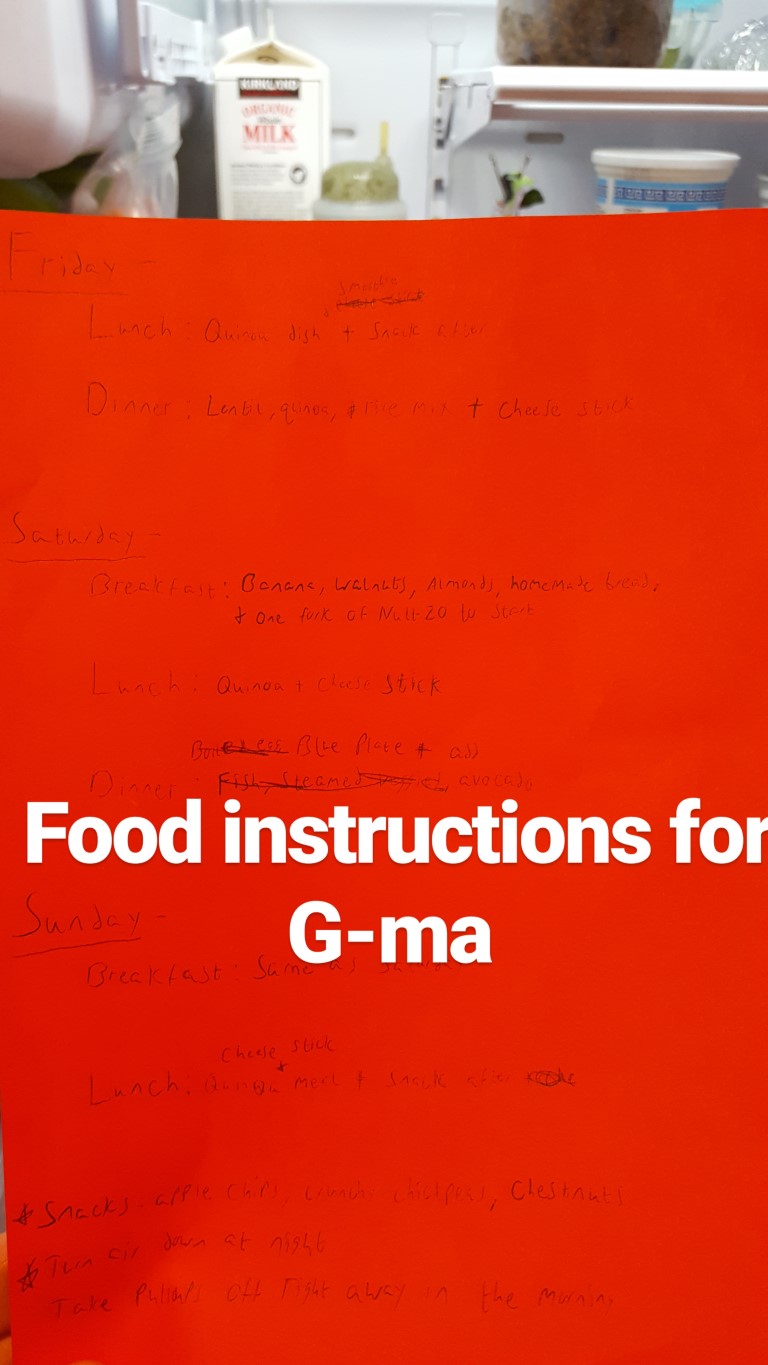 Hard to read here, but G-Ma did a great job. She knows how important good nutrition is to us, especially when it comes to feeding our kid, so I felt mostly confident she would deliver. Finally, it was time to say goodbye to Avery.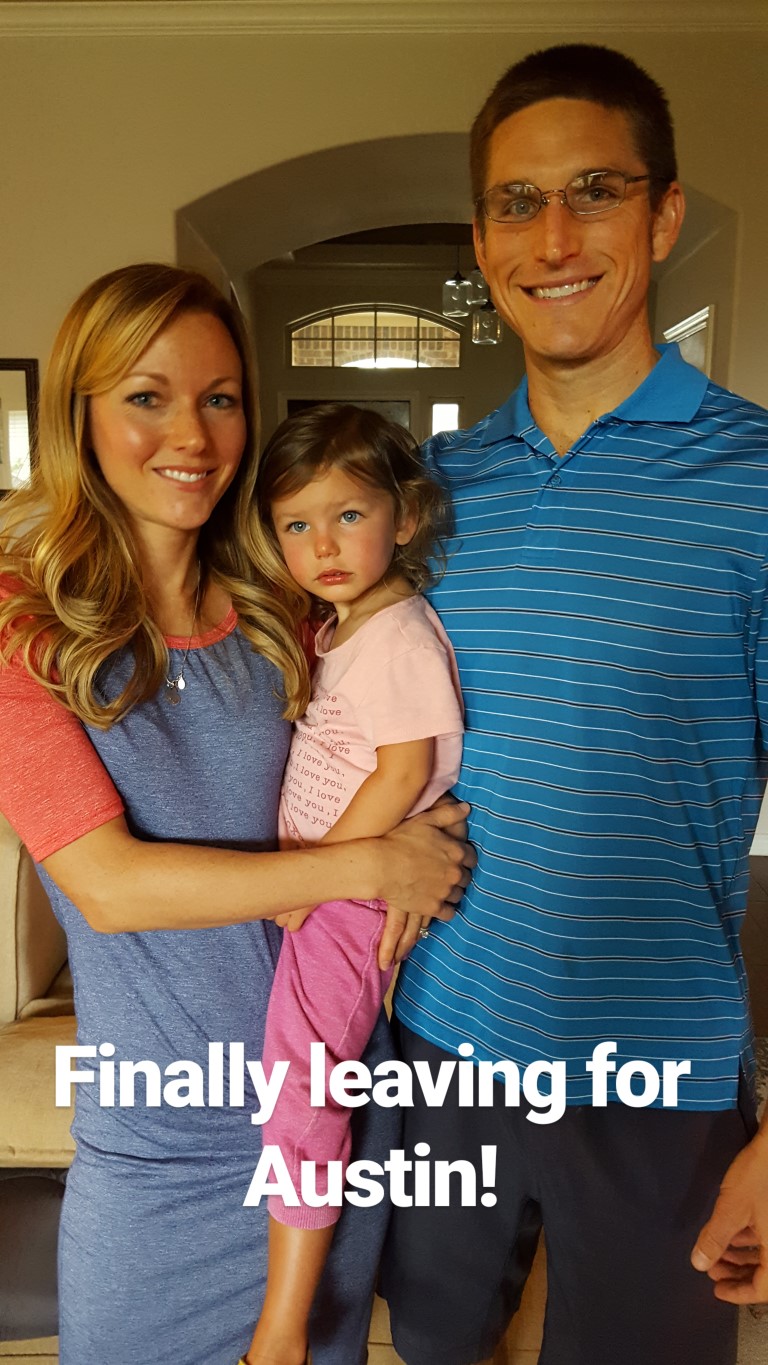 She was distracted by birds or something in the window, but we knew she'd miss us. Right? Our trip was off to a great start for about 30 minutes until….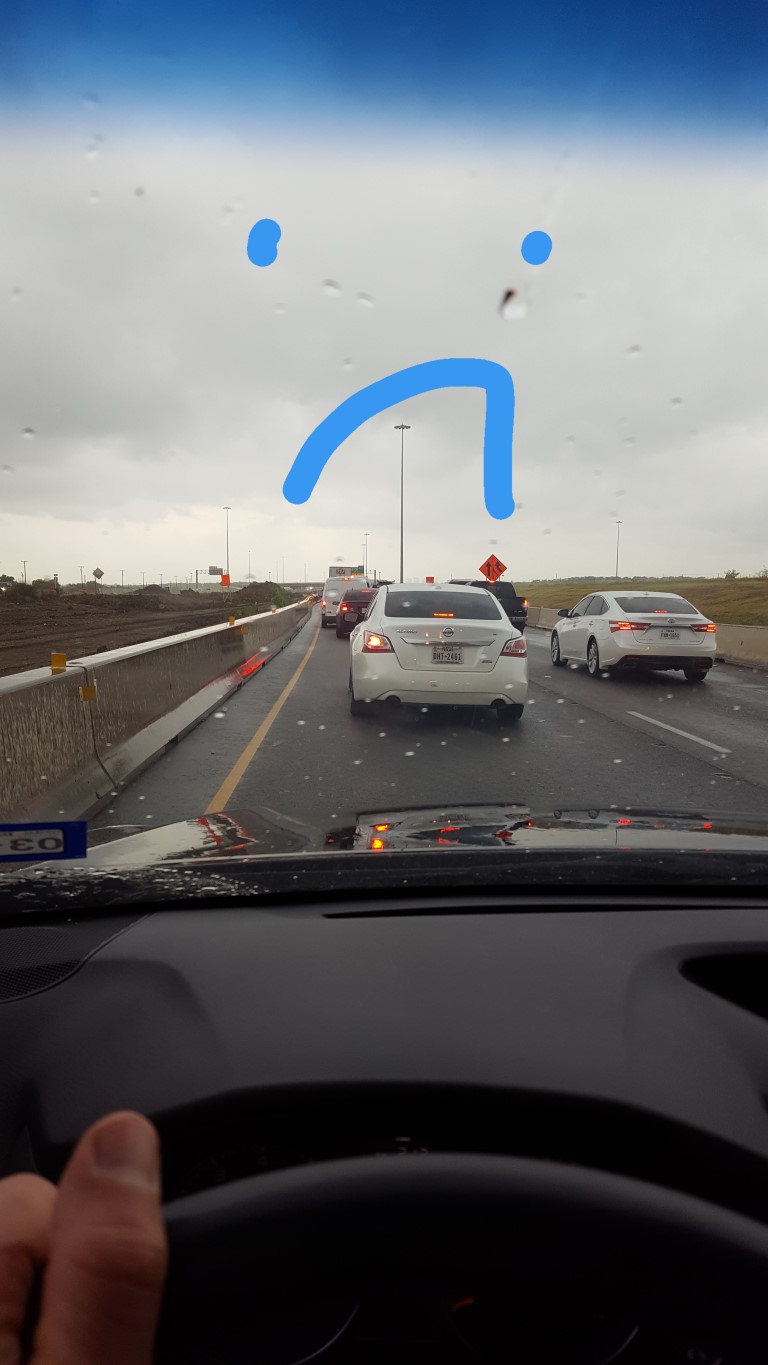 Stupid traffic. I was running only on coffee and finally felt it was time for a nice protein snack. Really like these Epic Bars.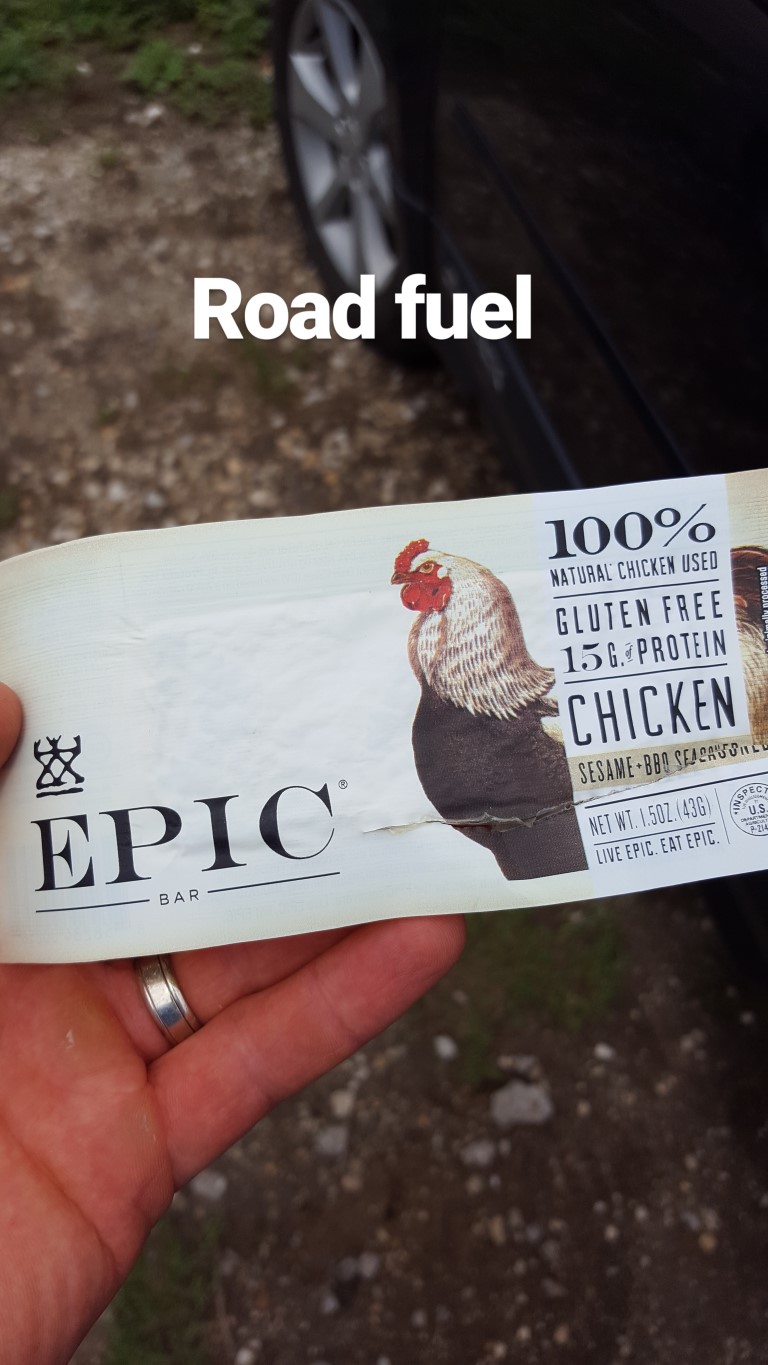 Kelley wanted to stop at the famous Magnolia Market in Waco, TX since we were driving right through it on the way. Not that it really stood out to me, but I was up for seeing the place Chip and Joanna Gaines fixed up just like they do on their popular HGTV show, Fixer Upper.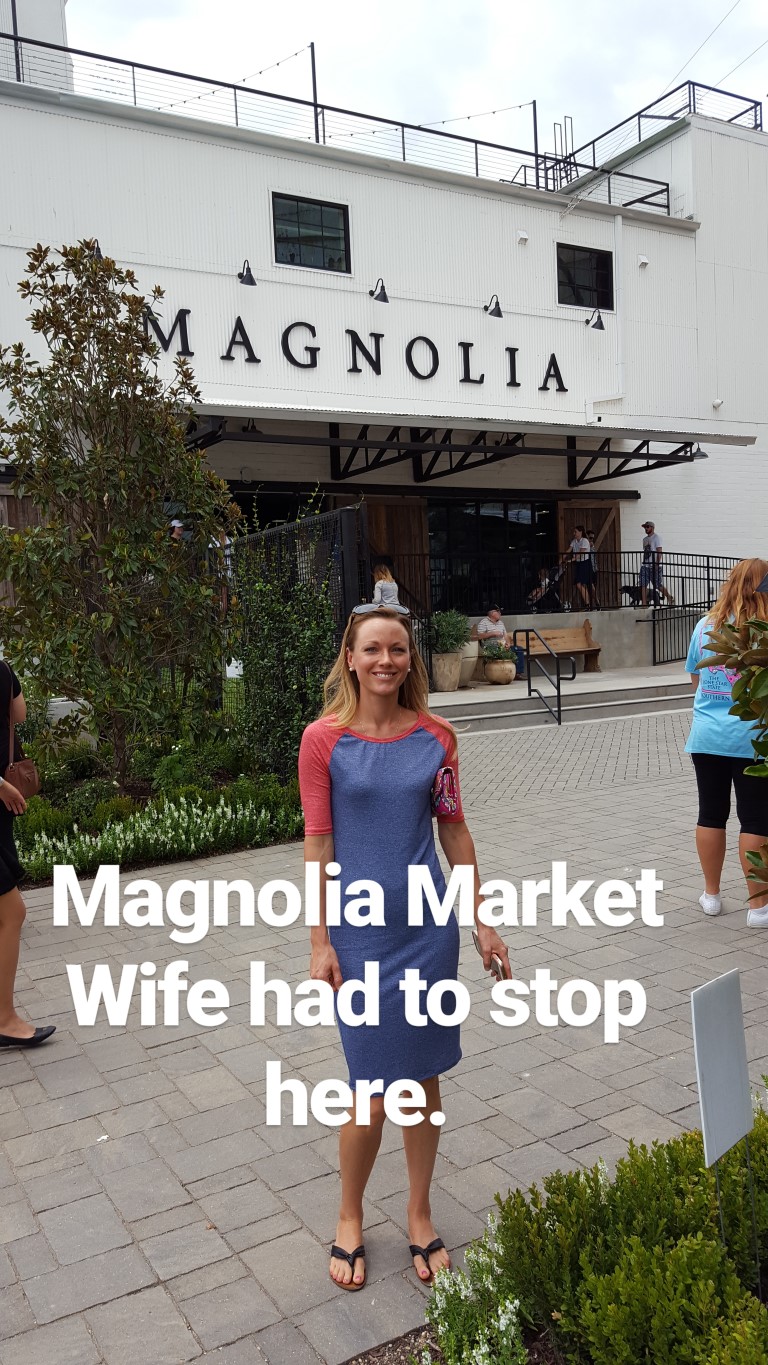 Naturally, we had to take a couple's pic in front of their sign with a hashtag. #MilesToMagnolia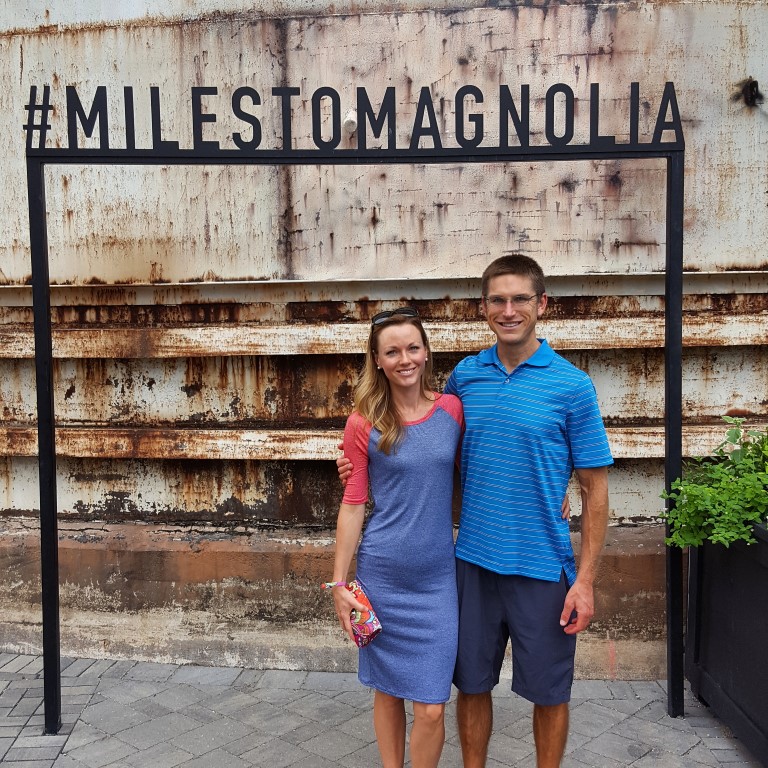 Going Mom bought a few small items to add to our home and we were back off to complete our journey to Travaasa. I had called a few days before and arranged for champagne to be waiting for us in our room. It wasn't there at first, but while we were out walking, I made a quick call and they rushed it up for our return.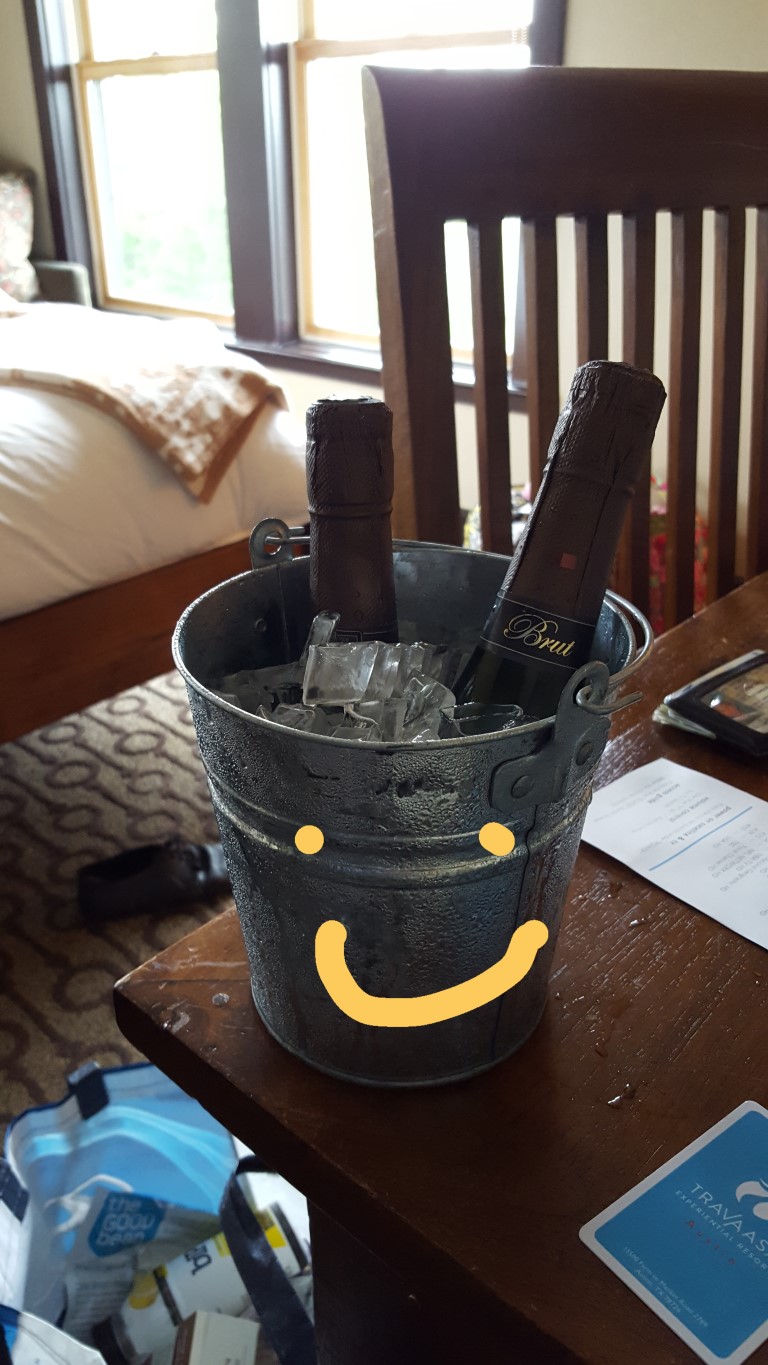 She loves good, dry bubbly, and this did not disappoint. Time for a ……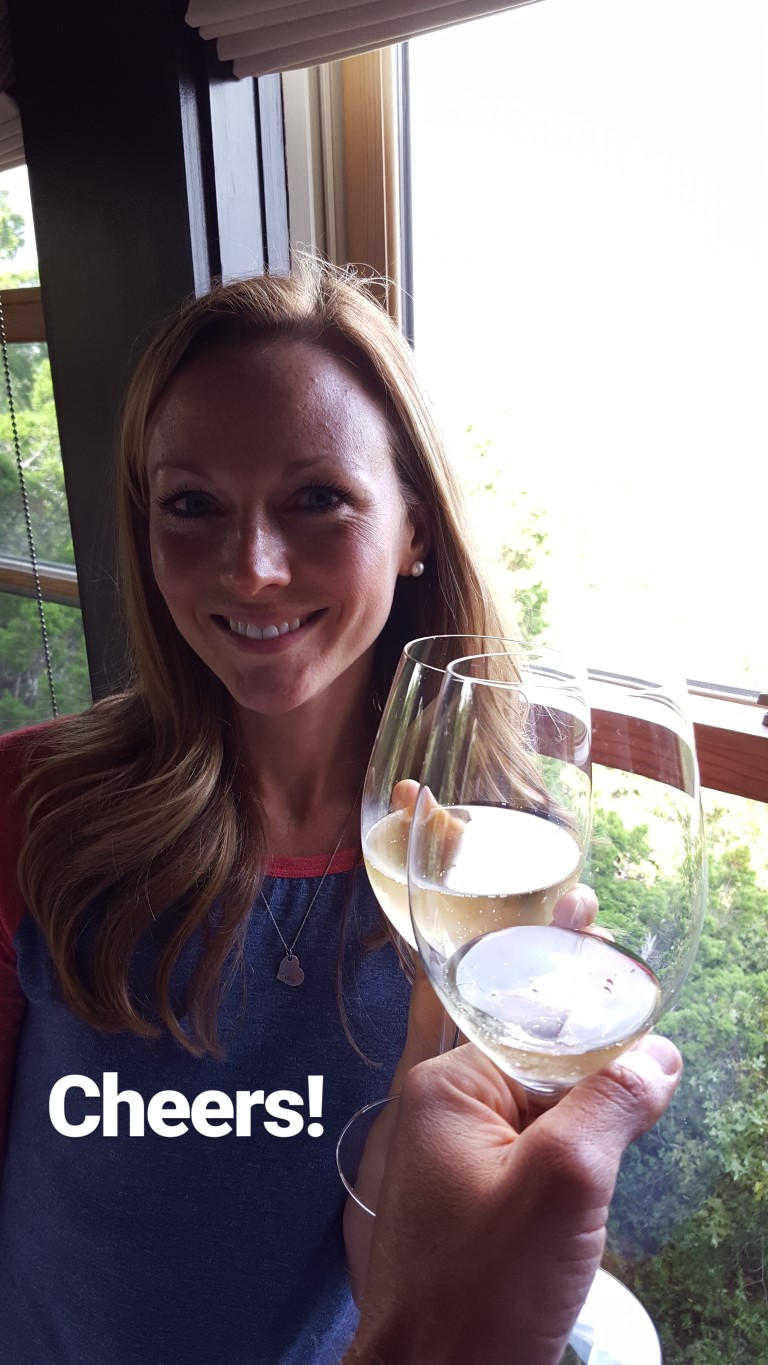 A couple hours of soaking in the hilly surroundings full of fresh air with the scent of cedar and it was time for dinner. Outside on the patio was perfect. Not too hot, not too cold, and no crazy winds. Plus a beautiful view.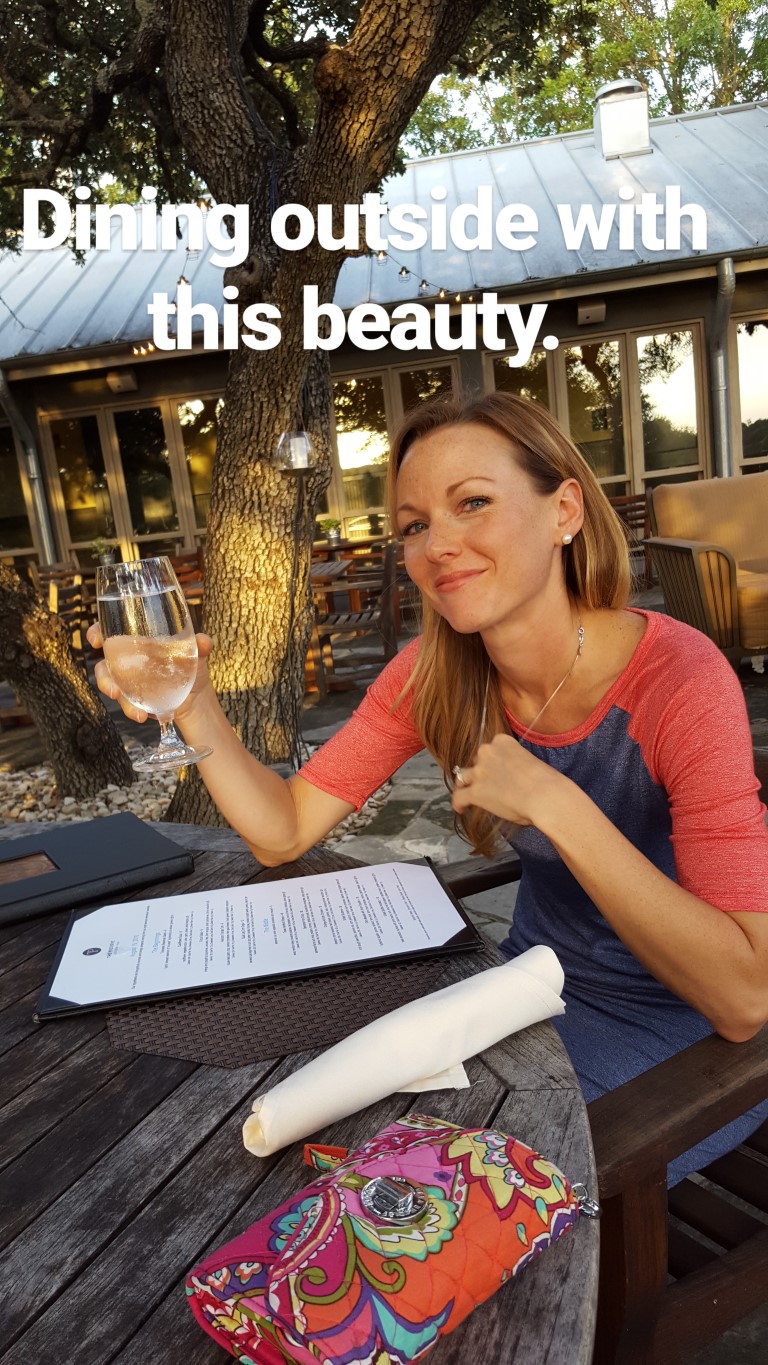 The restaurant was one of the most accommodating with the highest quality I've seen. Most ingredients are sourced right from their own garden and all meat is sourced from local suppliers who raise their animals to the highest ethical standards. Needless to say, even a guy that refuses to eat out was happy.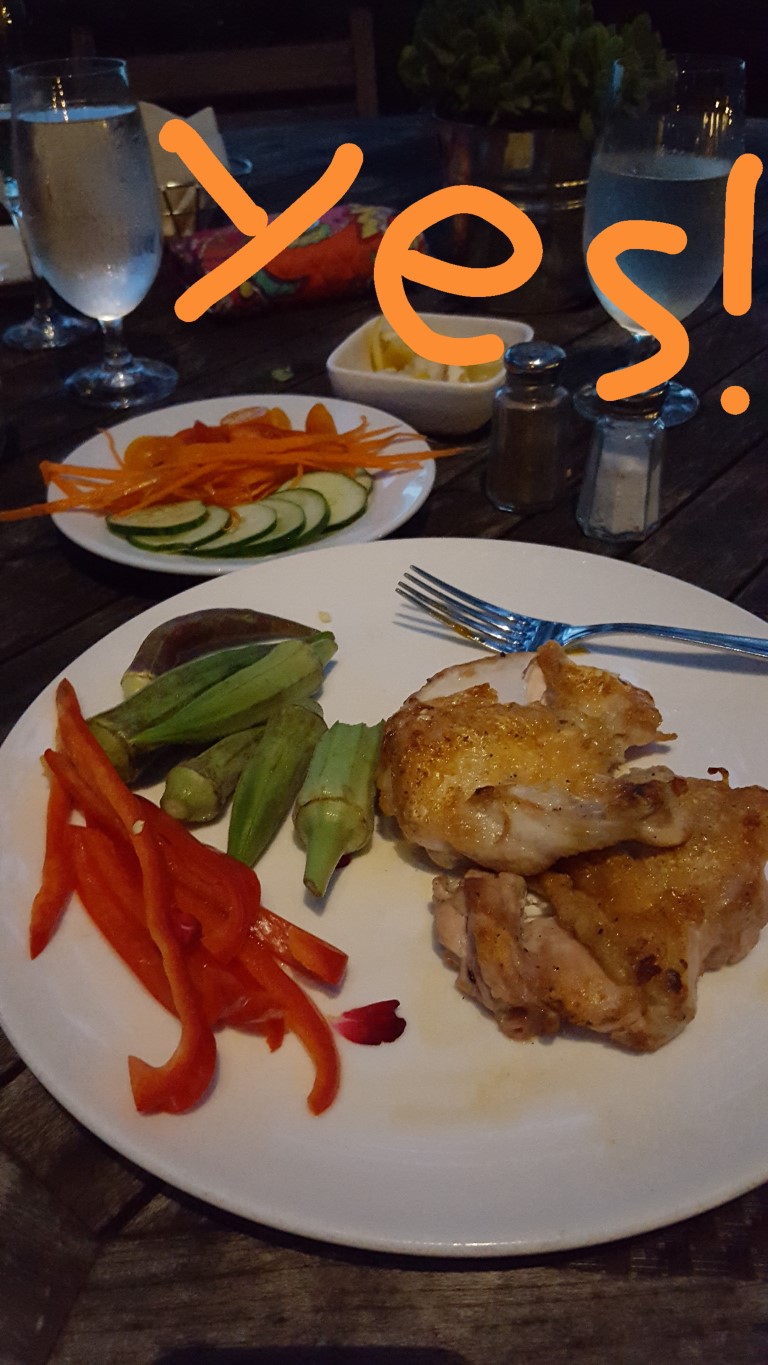 The entire trip was fabulous and much needed for the both of us. We were able to have fun and reconnect on so many levels. I love my wife more than anything, and can't wait to celebrate our 10th anniversary with my beautiful bride. Maybe Travaasa in Maui?