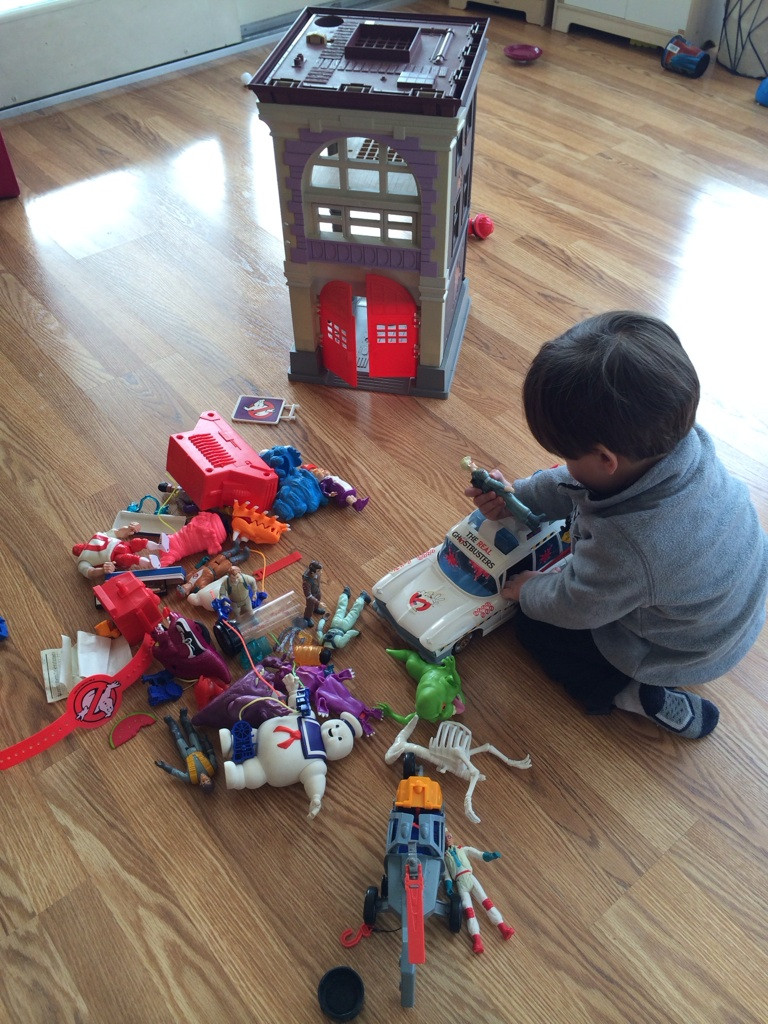 I once read that kids are like little scientists. They learn about the world as they play. With the festive holidays coming along, you'll need to get your smart kid an incredible toy. I am going to share with you some of the geeky gadgets that you could get your son this Christmas!
1.     Starter Kit from LittleBits
This fantastic kit from LitteBits has ten tiny and color-coded circuit boards which are attached to each other using magnets. Both of them perform different functions, and kids can easily see what's happening as they add and take away modules. What I love most about it is that it allows children above eight years to follow the project plans to make essential objects.
2.     Anteater Bug Vac
Here is a baby anteater produced by Uncle Milton. It vacuums all the bugs using its snout and keeps them for closer observation in its stomach. Its belly is transparent to allow children to see and learn the insect movements.
3.     Makedo Find and Make Plane Kit
This fantastic set comes well equipped with hinges, clips, pins and some stickers. It gives children the chance of making a plane from just a cereal box! It's a toy that teaches your kid the importance of creativity and recycling! I love that all you can still reuse its parts.
4.     Syma Helicopter
Although the name may roll off the tongue, it's quite easy to fly. It's designed to give your son impressive flying range every time. He'll also love the multi-channeled remote meaning that he can operate more than one helicopter!
5.     Hosim All-Terrain RC Car
Thanks to its impressive power, this is arguably one of the best RC trucks for your smart boy. It can move on all kinds of terrain from grass, pavements and rough-roads. If he's an outdoor person, then you should brighten up his holiday with this fantastic toy!
6.     RC Battling Trucks
Of course, we all know that remote control trucks are cool. In this awesome pack, you'll get two intriguing infrared RC battle tanks. They'll even sound like the real deal with matching cannon fire and engine sounds, and they come with other super cool features.
7.     Maisto R/C Rock Crawler RC Vehicle
Here's a fantastic monster truck to give your son an improved outdoor playing experience. It may not be the fastest RC drift car for sale, but it's quite affordable. Most importantly, your kid will love it!
8.     Nanoblocks Space Shuttle
These are just tiny construction blocks of 4mm. If your child is more than eight years old, he can remodel different things, for instance, the Taj Mahal or the Statue of Liberty. However, he'll have to follow the instructions carefully.
9.     Fabric Sun Photo Kit
Here is one of the magical toys that you're likely to come across. It boosts your child's creativity as he draws on a sheet made from plastic using a particular kind of pencil. He should then put the plastic on some unique fabric allowing him to add things such as leaves, feather and paper shapes. Lastly, he needs to cover this using another plastic sheet and leave it to the sun to dry. In a world full of endless screens and beeping toys, this is a tasty and refreshing project for your smart boy.
10.  Roboraptor Toy
My son loves Dinosaurs and the movie Godzilla is one of his favorites. So, last Christmas I got him the Roboraptor. It's a gadget that is fully assembled and ready to conquer the earth. Imagine controlling your own dinosaur?
Surprise your son with any of these toys and light up his world. Remember that with the growth of technology, video and computer games have taken our children captive. So, we must do all that we can to get them playing outside with other kids their age!