That's right, NuttZo has given me the privilege of joining their team as a proud NuttZo Ambassador! You will now see this badge proudly displayed to the right of my blog….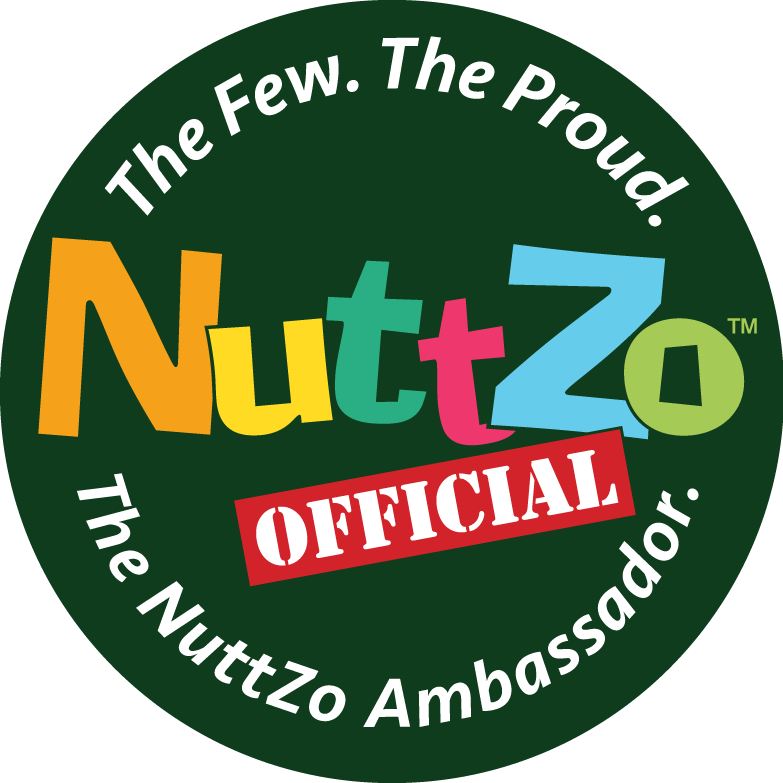 Go ahead, click on the badge above or to the right to go directly to their site. There's plenty of NuttZo goodness to read about and bring into your home, and since you're a loyal reader (right?), I'd like to say thank you and share a 20% off discount code to use on their site.
Just click here to visit their product page and enter code dad20 to save 20% off your entire order! Use it as many times as you like and share it with others.
With many healthy certifications under their belt lid and being the most delicious, empowering nut and seed spread every, you will find it hard to resist putting the lid back on. Trust me, Avery and I have been enjoying the Crunchy Power Fuel for a while now, and the choice is clear…
Yep, Avery knows to go for the NuttZo every time! Of course, I still need to work on her not just grabbing and getting it all over her hands…….then cabinets, then floor, then me, then….you get the idea. Also need to work on her jar opening skills, or lack thereof.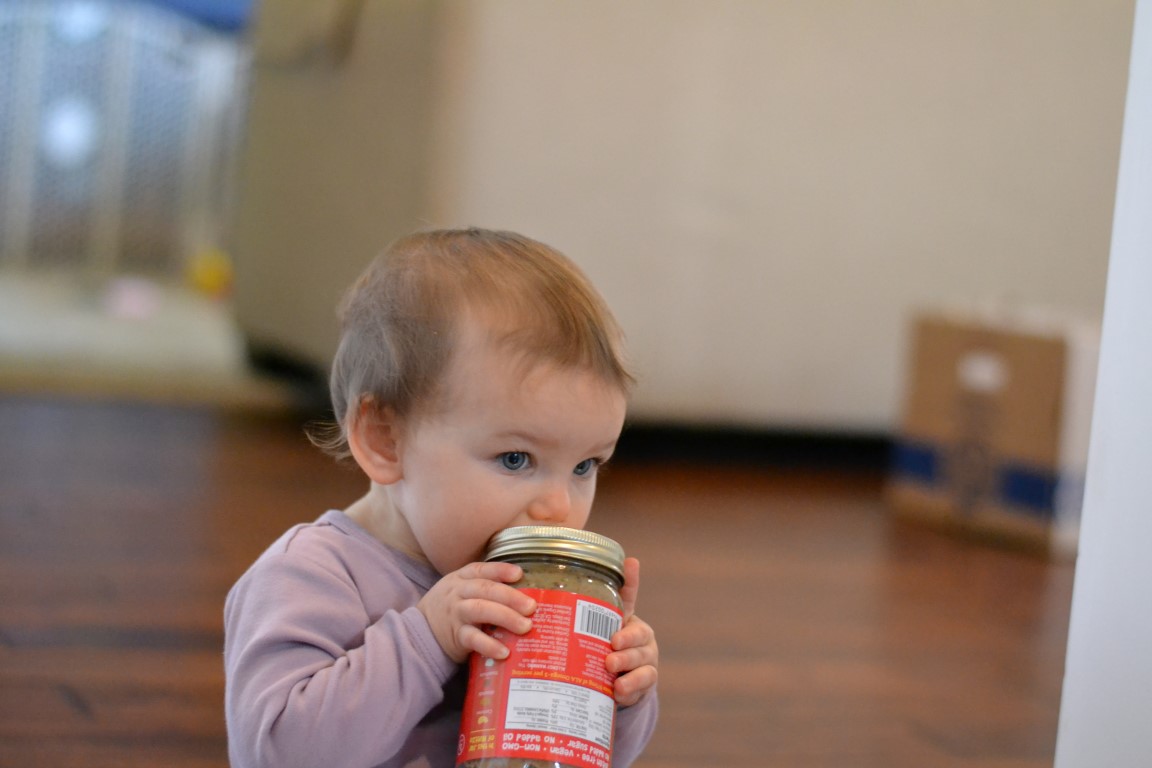 I am forever grateful to NuttZo for accepting me into their team of awesome ambassadors who are mostly top notch athletes. I actually first heard about NuttZo from one of their long-time ambassadors, Kristen Stehly, who blogs over at STUFT mama. As a fitness instructor and personal trainer, mom of twin toddler boys, and avid marathon runner, she never has a dull moment and I've enjoyed reading her posts for years.
NuttZo is obviously fueling their high-octane athletes quite well, but now it's time to see how it keeps an active at-home dad (that's me) and his toddler daughter (that's Avery) constantly "going" and growing. I may not be a competing athlete, but I train for strength and endurance every day with Avery usually alongside of me.
If you have any suggestions on what recipe I should try to come up with first, please leave me a comment and I'll do my best.
!
Remember, use code dad20 to enjoy 20% off your entire order. My favorite healthy treat involves just a spoon and a jar of Dark Chocolate NuttZo. Try it, you'll understand. 😉
Have you tried NuttZo before?
If so, which one? I'm going to try their 70% Dark Chocolate One very soon…MMMMM!