The small playground in our neighborhood has a little wooden playset for kids to climb and slide on. Using our imagination, we pretend it's our spaceship and make frequent trips to the moon and sometimes a random planet from Star Wars.
It's not a sturdy structure, so I can easily shake our vessel during takeoff as we experience turbulence (from comet fields, obviously). Luckily, the cutest pilot I know keeps it under control and gets us through every time.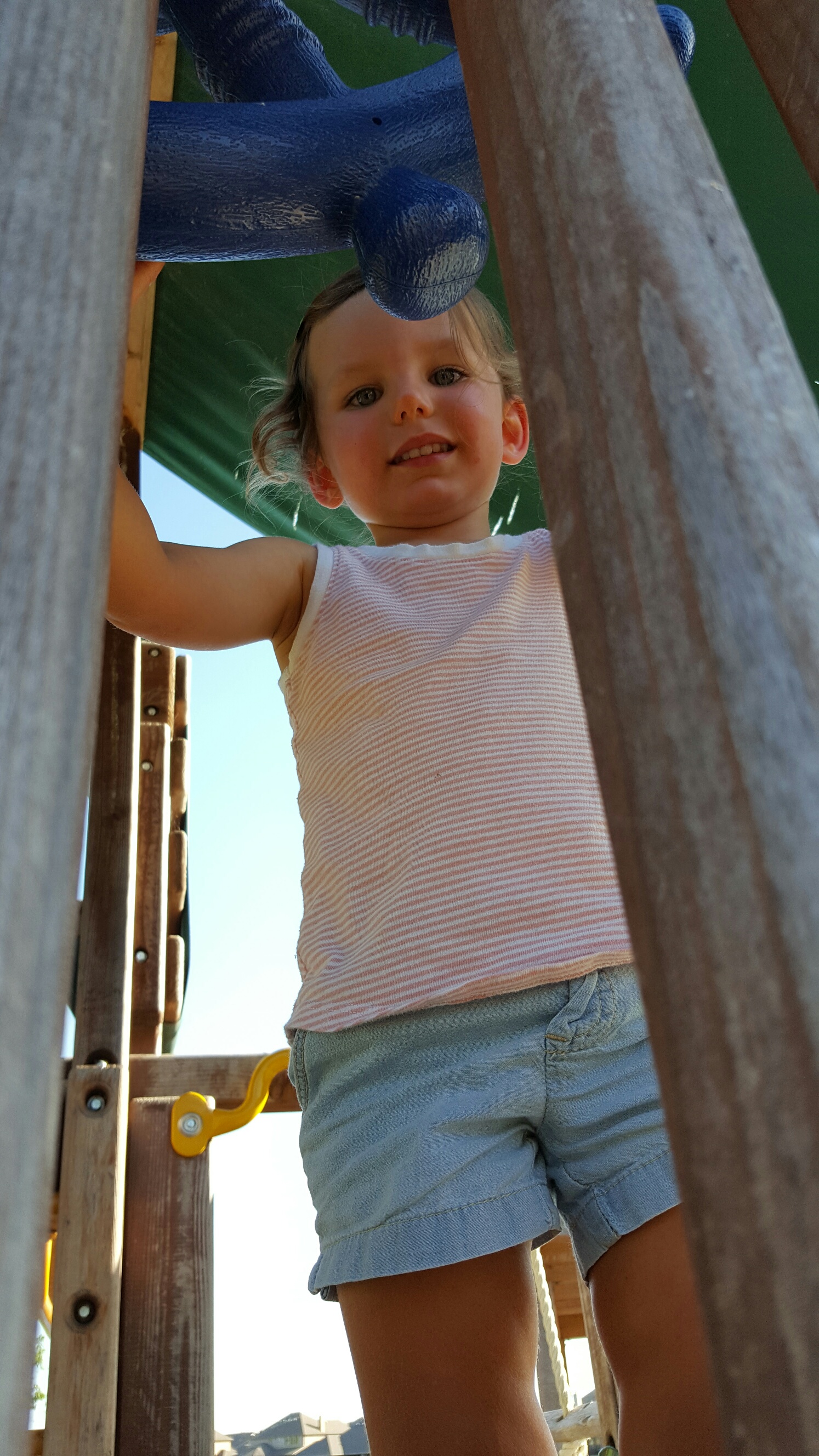 Don't worry, I caught this shot on my phone before takeoff. She promised to wait for me to climb aboard, but only for a minute. We had places to go and things to see, so there's no time for messing around with pictures!
I'm just happy I got this pic before the 105+ degree heat made my phone shut down. Probably for good reason, I need to focus on living in the moment more anyway. No matter how hot it gets, it always feels cool to play with our beautiful girl.
Thanks to Darren and his #MySundayPhoto linkup. Check out his blog full of beautiful pics and join in on the #MySundayPhoto action!