What, another Father's Day giveaway?!
Yep, this is for that special dad/husband/boyfriend/friend with a bit of a sentimental side.  That's me, just ask my wife and she'll roll her eyes at all the "junk" I keep. I swear that old credit card was the first one I used on our first date, why would I ever get rid of it?!
But I digress, something like the Stainless Steel Photo Engraved Dog Tag w/24 inch Ball Chain from PicturesOnGold.com would be the perfect replacement. It's not massive so I can take it anywhere to remind me I am loved.
This can be the difference from a bad day staying bad to getting better after a quick look at the picture and message. Thanks to the folks at PicturesOnGold.com you now have the chance to win one for yourself!
Skip the cliche gifts for Dad, which are the equivalent of flowers from the gas station on Mother's Day and give him this Stainless Steel Photo Engraved Dog Tag w/24 inch Ball Chain instead.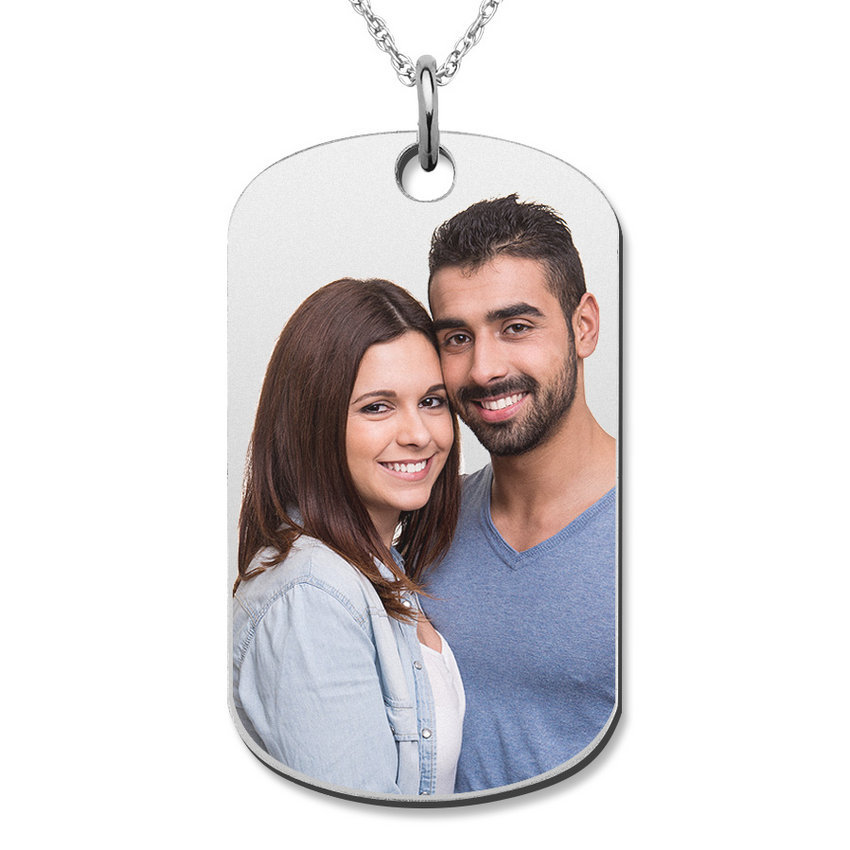 The winner will receive the Photo Dog Tag Pendant shown above, along with a permanently engraved photo that can be in color or black & white, and a personalized message on the reverse side. The item is valued at $60, but for you, it can be free!
Don't worry, I won't tell you won it so you can say you had to pull all kinds of strings to get it. 😉
To enter for your chance to win, simply follow the required steps below and you're good to go!
I will announce the winner soon after the giveaway ends on Sunday, June 18.
To keep up to date and find more great personalized gift options, follow PicturesOnGold.com on Facebook, Twitter, Pinterest, and Instagram.
Like this post? Like cool dads such as myself? My mom says I'm the coolest! ---------->>
<----------- Please click on this cool badge to show your support and I'll give a virtual high-five if you do!