Chardonnay. Just saying it makes you feel classy, right? I guess pronouncing most types of wine seems to give you a one-up in class, or at least I think so.
Going Mom and I have already enjoyed the Cabernet Sauvignon and Sauvignon Blanc from FitVine, and just finished the last in their lineup, Chardonnay.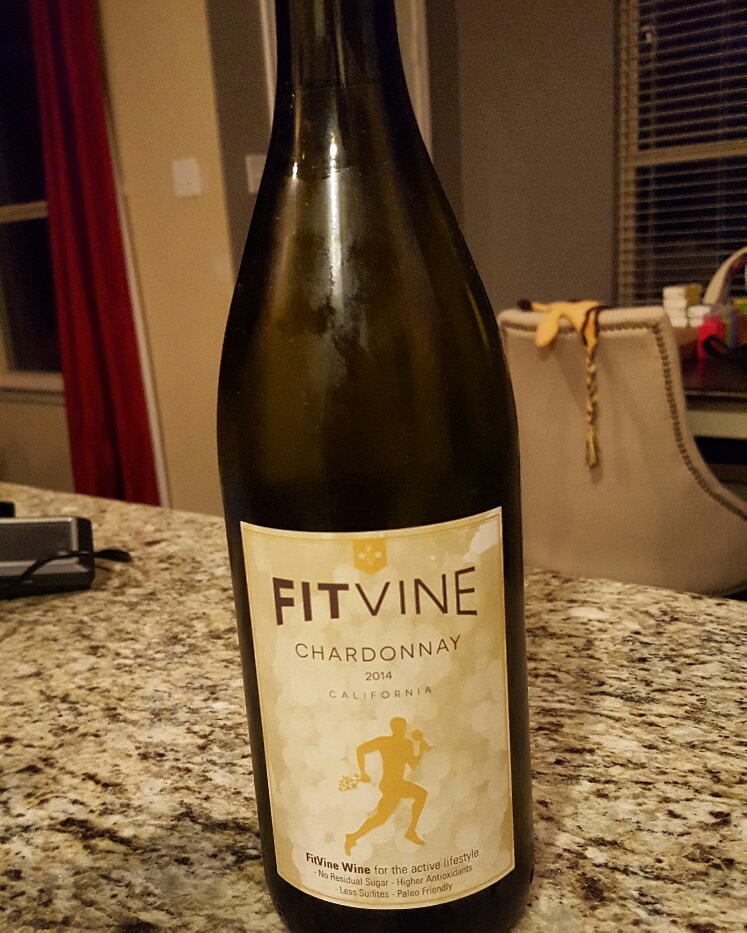 We've come to appreciate how FitVine Wine produces a wine for athletes or anyone living a healthy lifestyle. From the extended secondary fermentation allowing less residual sugar and fewer calories to no GMO's and far less sulfites than found in other wines, I feel good drinking this good feeling beverage.
The chardonnay gave off a slightly mineral aroma upon first pouring. Not a bad smell, but not really citrusy like I expected. We had it chilled and the taste was medium-bodied, not overpowering at all, and slightly dry and crisp. Unlike other wines, there was no lingering aftertaste. This can be good or bad depending on the flavor and if you are pairing it with a certain meal.
White fish with steamed veggies would pair well with this light wine. While the chardonnay was a nice drink, my wife and I both agreed it was not as enjoyable as their other white wine, Sauvignon Blanc. And the one red they offer, the Cabernet Sauvignon, also ranks higher on our favorites list from this winery.
If you do the math, that would pit FitVine's Chardonnay as our third favorite out of the three wines offered. While that makes it last on their list, it is by no means last on the vast list of wines out there.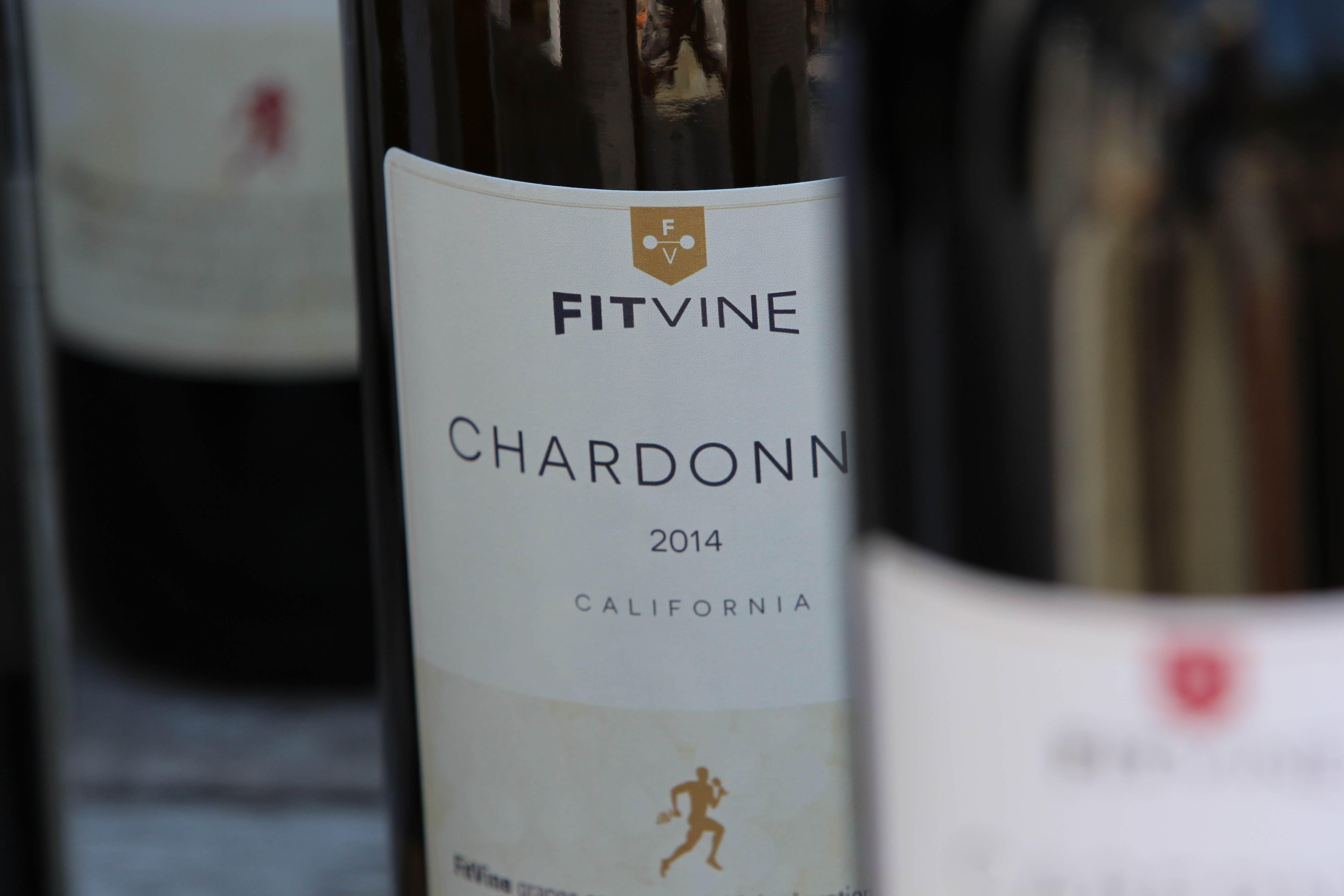 The fact that their wines are lower in calories from being lower in sugar, not because they're watered down two-buck chuck kind of wines, and are higher in antioxidants like resveratrol, polyphenols, and proanthocyanidins, all three of their wines are actually in my top 5 favorites.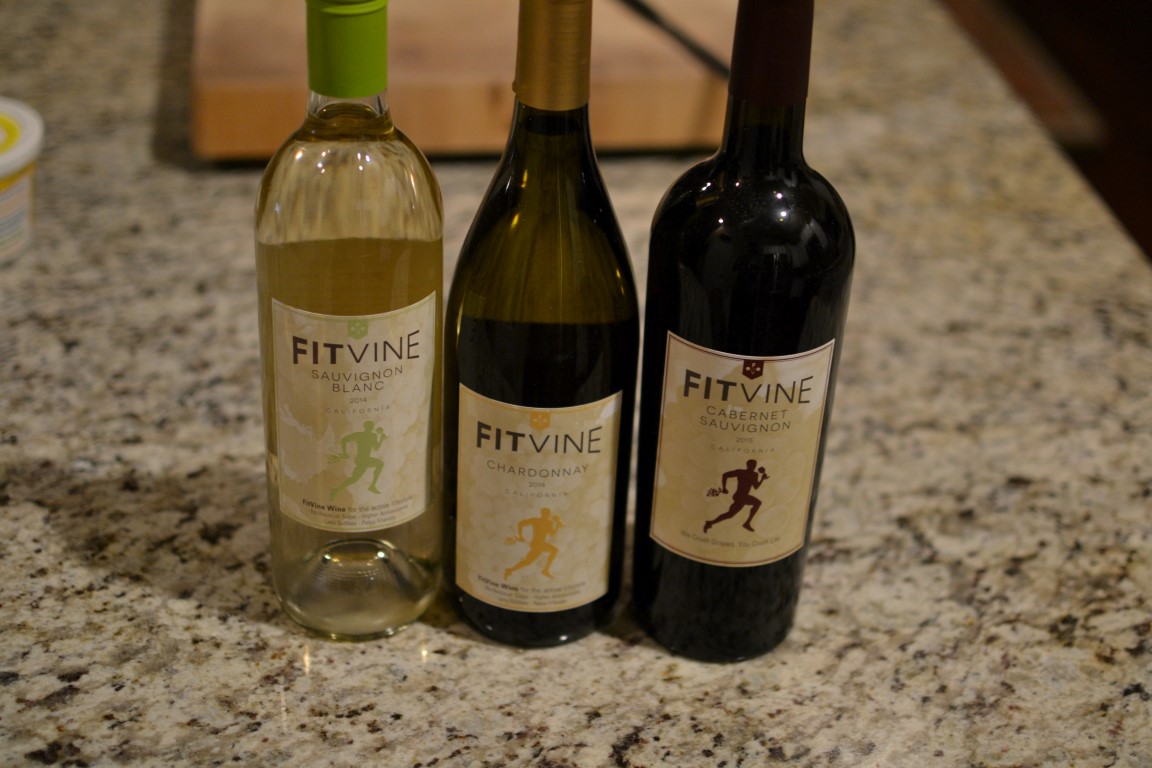 When it comes to health, even when it's something like alcohol, I just enjoy the drinks more. I love living a healthy, active lifestyle and appreciate all that FitVine puts into making their well-rounded, palate pleasing wines for all fit-minded people in the world.
Here are the nutrition stats on each wine as provided on FitVine Wine's site:
Cabernet Sauvignon – Per 5oz glass, 95 calories and 3.4g of carbohydrates
Sauvignon Blanc – Not listed
Chardonnay – Per 5oz glass, 90 calories and 5.9g of carbohydrates
Make sure to follow FitVine on Facebook, Twitter, and Instagram for wine-spiration.
FitVine Wine sent me their wine free of charge in exchange for my honest review. I was not compensated in any other way.
Like this post? Like cool dads such as myself? My mom says I'm the coolest! ---------->>
<----------- Please click on this cool badge to show your support and I'll give a virtual high-five if you do!