It's not only exercise equipment in her cage play area in the garage, she has books too. I recently added books for Avery to read as I workout in the garage and now she goes from swinging her kettlebell to reaching for a book.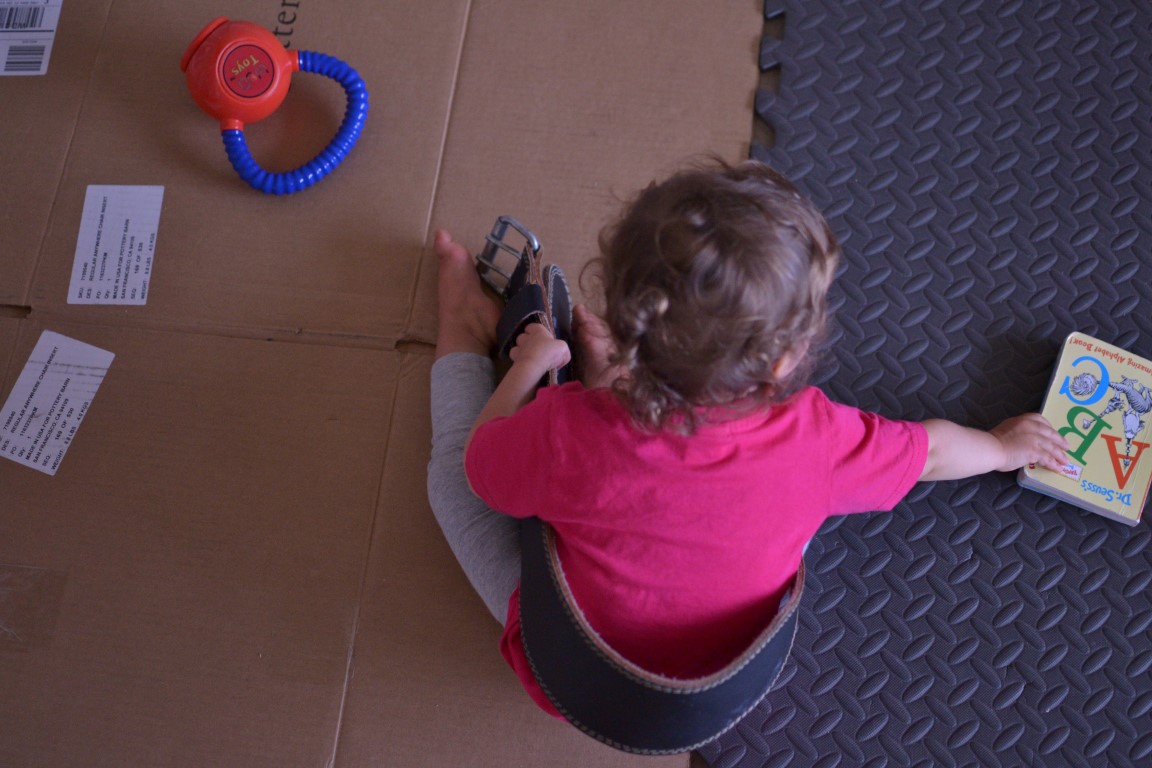 But in either case, she keeps her back safe by always wearing the weight belt. Unless Daddy needs it for some heavy lifting, then I give it right back!
I love seeing her into both fitness and reading! As long as my wife and I keep it fun, there's no reason not to continue down the path to great mental and physical health.
If you had to choose one or the other right now, would it be a workout session or reading?